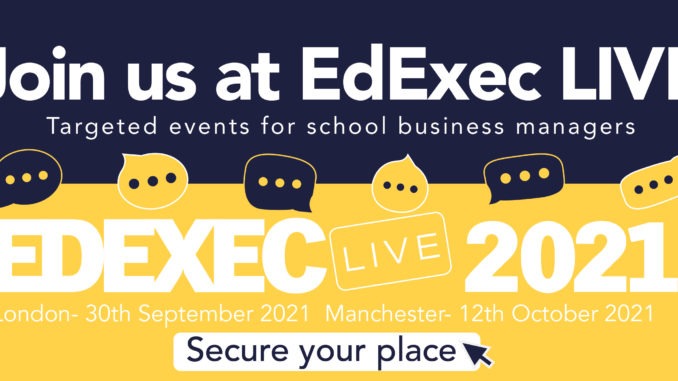 The team at Education Executive knows how busy school business managers are, so they have broken down some of the many benefits of attending EdExec LIVE into bite size pieces for people on the go
What's happening?
Seminars – Tackling everything from leadership, whole school management, procurement, finance, funding and grants.
Networking – Meet with peers from around the country to swap battle stories, compare scars and share best practice .
Exhibition – Get a taste of the companies whose products and services could make a difference to your school.
What's the value?
Personal development – This CPD accredited event will send you away enriched and ready to tackle your role with new vigour.
Unique event – Tailor your day to your individual needs by selecting the most relevant sessions from the vast range on offer.
Peer testimony – Be inspired to greatness by those who have walked in your shoes and excelled through hard work and innovation.
Unrivalled experience – Based on over a decade of serving SBMs through our publications, EdExec LIVE knows what you need and delivers it.
Flag your interest now to claim discounted tickets by emailing [email protected]