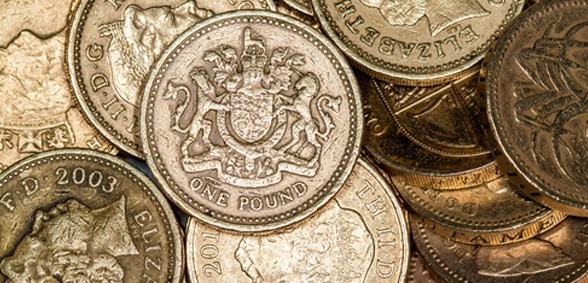 CREDIT: This story was first seen in the Guardian
The government's plans for school funding could leave many institutions in England facing deep cuts well into the next decade, a think tank has warned, the Guardian reports.
According to research by the Institute for Fiscal Studies (IFS), the proposed national funding formula could leave 1,000 schools across England facing additional cuts of seven percent beyond 2019–20 in order to bring them in line with the new funding levels.
Under the proposals, the government has protected currently well-funded schools from a sudden, dramatic fall in income by ensuring that none lose more than three per cent of their budget up to 2020 as part of the government's redistribution of funds.
Beyond that, however, the IFS says there is "considerable uncertainty". The government has provided no guidance about what will happen after 2019/20, undermining the capacity of schools to make long-term planning decisions.
According to the IFS research, published on Wednesday, March 22, only about 60% of schools will be on the main formula by 2019–20 because of the transitional protections in place for the first two years.
The IFS calculates that five per cent of schools – 1,000 in total – would still be more than seven per cent above the funding level dictated by the main formula and could therefore expect cuts of that magnitude at some point after 2020.
"The government has provided no indication of how these schools will transition to the new formula after 2019/20," the report states.
"This is of vital importance to schools making long-term planning decisions, especially those schools that may face protracted cuts."
Education secretary Justine Greening is facing widespread opposition to her planned funding changes, particularly from Conservative backbenchers who had hoped to see schools in their constituencies gain considerably more from the reforms and have been lobbying extensively.
Parents in London – whose children's schools stand to lose most from the funding reform – and elsewhere across the country have also mounted a campaign against the new formula.
Their concerns are exacerbated by the fact that school budgets are already under severe pressure, with a real-terms fall in school spending per pupil of about 6.5% up to 2019/20, according to the IFS.
Chris Belfield, co-author of the report said: "Somewhat inevitably, this reform creates winner and losers, and it comes at a time of severe pressure on school budgets, as we are currently in the tightest four-year period for per-pupil-spending in English schools since at least the early 1980s.
"The government has put in place transitional protections to help smooth the transition process up to 2019–20. However, there is significant uncertainty about what will happen after 2019–20.
"This is a big omission, considering only 60% of schools will be on the main formula in 2019–20. The formula could imply around 1,000 schools would face a further seven per cent cut to their budgets in the next parliament."
The government's consultation on the reforms closes on Wednesday March 22, after which officials are expected to review the contributions, then consider possible changes.
In the closing hours of the consultation, teachers' leaders once again called for more funding in schools.
Dr Mary Bousted, general secretary of the Association of Teachers and Lecturers, said: "Sufficiently funded, the national funding formula has the potential to target money where it is most needed as well as addressing historic discrepancies.
"To make this formula a success, the Department for Education must urgently secure more funding from the Treasury.
"Failure to do so will deny a generation of children the quality education they are entitled to and parents rightly expect."
Don't forget to follow us on Twitter, like us on Facebook, or connect with us on LinkedIn!