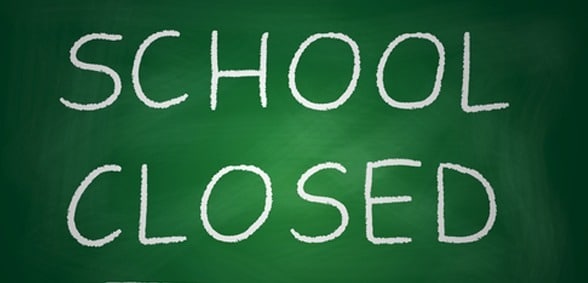 CREDIT: This story was first seen in TES
The government is set to close a troubled academy after it could not find a new sponsor to take it over, TES reports.
The fate of Baverstock Academy, in Birmingham, will exacerbate concerns about "untouchable schools" whose problems are so deep rooted that no academy trust will risk taking responsibility for them.
The school was rated "inadequate" by Ofsted in September 2014, and again in October 2016, when the inspection report said: "The school is not financially sustainable. The lack of a sponsor and a significant fall in the number of pupils on roll mean the school has no capacity to continue in its current state."
The school is currently sponsored by the Leap Academy Trust, which last June asked the government for permission to close it.
In a letter to parents yesterday, regional schools commissioner Christine Quinn said: "Over the summer holidays and autumn term, my team have worked to try and find a new sponsor for the academy in order to allow it to continue.
"A number of high-profile sponsors considered taking over the academy but thought the financial and educational issues affecting it were too complex to guarantee the improvements needed.
"The under-secretary of state for the school system has considered all options in regard to this situation and is now minded to recommend that the secretary of state closes the Baverstock Academy."
The government has opened a four-week consultation on the proposed closure, set for August 2017.
The decision to shut the 11-18 secondary school comes despite a vigorous campaign from parents to save it.
Birmingham Selly Oak MP Steve McCabe said: "This government has completely betrayed my constituents over Baverstock Academy. I have repeatedly been told by the Department for Education that every effort was being made to secure a sponsor to take over the Baverstock but now it seems they were just biding their time to close the school regardless."
In November, a TES analysis of government figures found that 26 schools in England were still without confirmed sponsors, more than a year after Ofsted branded them inadequate and ministers demanded that they become academies.
In the same month, Matthew Wolton, who heads the public sector arm of law firm Clark Holt, told TES that if local or central government were unable to provide schools with large amounts of money needed for major building work, then academy trusts would "walk away", unable to take the risk of accommodating them.
"It is easy to see how this could quickly lead to a school becoming 'untouchable", he said.
The DfE has said there was no evidence to support the claim that schools were untouchable.