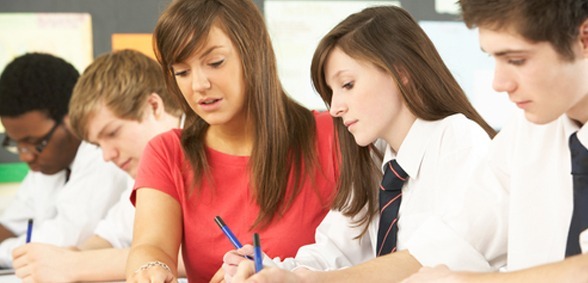 CREDIT: This story was first seen in TES
New teachers should be put on a 10-year career plan which could see them become senior leaders by the age of 30, the national schools commissioner has said.
TES reports that Sir David Carter made  proposed to help tackle a "desperate" teacher recruitment and retention problem at Whole Education's annual conference in London this morning, but later stressed this was not official DfE policy.
He called for groups of schools to work together – "call them trusts, call them teaching school alliances, I don't really care what they are called" – to conceive the decade-long career path.
He set out the following plan for new teachers entering the profession:
Years one and two: induction
Years three and four: work with other new teachers to develop their pedagogy together; lead pedagogy for their organisation
Years five and six: getting ready for a leadership role
Years seven and eight: start fullfilling leadership roles
Years nine and 10: take senior leadership roles.
Sir David said: "That makes certain assumptions about their quality and their willingness to do it, but I look at the data that tells me by year three, or secondary year four, that's where the spike is, that feels to me the point where people are beginning to question 'Where's this going? Am I going to do the same year 25 times, or is actually each year presenting a new challenge and an opportunity to develop?'"
He was responding to a question from Kerry Scott, headteacher of Ainslie Wood Primary School in Waltham Forest, who told him: "The reality for us is that we are in the middle of a recruitment crisis. We are fighting between schools and multi-academy trusts to attract and then retain our teachers."
She asked for his advice about what schools, and the system, should do to address the situation.
Sir David said the issue went "right to the heart of school improvement" and told her: "You are dead right. There is a recruitment challenge. It's not the same everywhere. In some places it's desperate, in some places it's just hard, but it's not easy anywhere."
Don't forget to follow us on Twitter, like us on Facebook, or connect with us on LinkedIn!