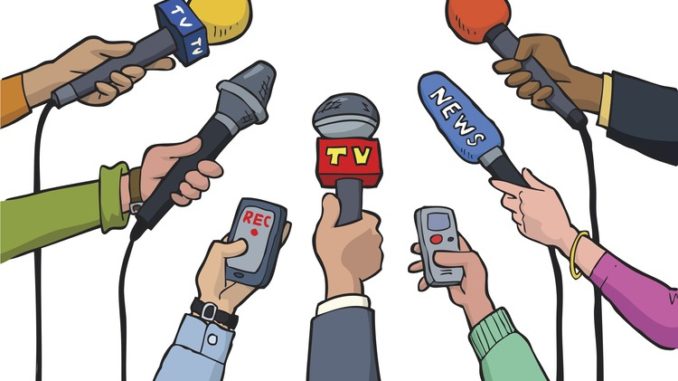 Justin Smith, of Chameleon Training and Consultancy, explains what to do in the event of the kind of crisis which creates unwanted media attention for your school
Our schools are full of amazing people doing some incredibly inspiring things every day. We all love to share these stories with everyone we know, and schools are better equipped than ever to communicate effectively with audiences beyond the classroom. Our use of technology has transformed the way we impart information; social media has been adopted, to some degree, by the majority of schools and parents are using apps and e-newsletters to engage with their schools on a level our predecessors could never have imagined.
Of course, the vast majority of this information flow is overwhelmingly positive – but how do we react when the unthinkable happens? How do we respond to a genuine crisis, one that attracts a wave of negative media coverage, threatening the reputation and standing of the school within the community?
Managing this scenario is no different to managing the other layers of school life – it requires preparation and planning. Dedicating a little effort and resource into considering how your school would react to a negative publicity storm is time well spent – and could save untold, long-term reputational damage. Remember, marketing and communicating effectively relies on having control and acting on the front foot – if you have a plan in place, and staff are aware of their duties and responsibilities, you're far more likely to manage these risks and mitigate any potential damage.
Here are some thoughts to get you started.
Working with the media
Having a strong working relationship with the media is important for any school, not least during times of crisis. Inviting your local media contact (education correspondent or news reporter) into school, and introducing a generic 'press release template' for communicating stories and information, can help strengthen ties and improve the likelihood of your positive stories being printed in the first place. A strong relationship with your media correspondent will also encourage dialogue before a headline goes to print.
Planning and preparation
In preparation, think about the following:
When did you last hold a crisis drill? (compare to fire drills!)
Anticipate what could go wrong (especially policy changes – could listening help resolve these earlier?)
Have a clear chain of communication (especially during holidays).
Agree who will write and issue your statements.
Ensure you can access communication tools (website, social media, parent emails).
Tell all staff what you will do (and what they should and shouldn't do!)
Test yourself (pretend there's a snow day!)
A critical incidents or emergency plan can be developed to aid your response to a variety of incidents, such as a bomb threat, public health concern, fires, floods or the loss of a member of staff or pupil. The DfE has some detailed and practical guidance on the content of your plan and some useful, downloadable templates for you to crib from: https://www.gov.uk/guidance/emergencies-and-severe-weather-schools-and-early-years-settings).
Essentially, your plan should consider these key elements:
Immediate responses (actions to take as soon as an incident is discovered).
Short term responses (actions to take once the incident subsides).
Medium term responses (recovery and reflection – what worked or could be improved?)
The responsibilities of staff (updating social media/website etc.)
The incident team – the core team responsible in times of crisis.
Training needs analysis – are all relevant staff competent and proficient in their crisis duties?
Risk assessments.
Contact list – useful contacts, at a glance (governor contact numbers, emergency services, contractors etc.)
Media contact
During a crisis it's vital to keep your communication channels open – this discourages gossip or hearsay and ensures all stakeholders are kept reliably informed. A press statement will need to acknowledge the issue and confirm what action(s) you're taking, if any.
All of this, of course, is much easier if you've already developed a working relationship with the media. When it comes to talking to the media, author and marketing expert Simon Hepburn, offers the following sage advice:
Consider yourself 'on the record' the whole time.
Be prepared – know the issues, your actions and where to direct people for support.
Keep your message simple and be clear about what you will do.
Talk about your school community, not about yourself, and use examples and names.
Don't waffle – if you don't know an answer, say so!
Finally, don't shy away from seeking expert help from your local authority, your MAT or from crisis experts (ask your lawyers for recommendations if you're stuck). Sharing the burden with specialist and experienced teams will help take the weight off while you deal with the personal – or personnel – issues.
An effective school marketing strategy will consider all aspects of communicating and promoting your key messages, and your reaction in times of crisis forms part of this strategy. Practising various scenarios, ensuring staff know where to go for information and what their roles are, will pay dividends should the time arise.
Don't forget to follow us on Twitter, like us on Facebook, or connect with us on LinkedIn!