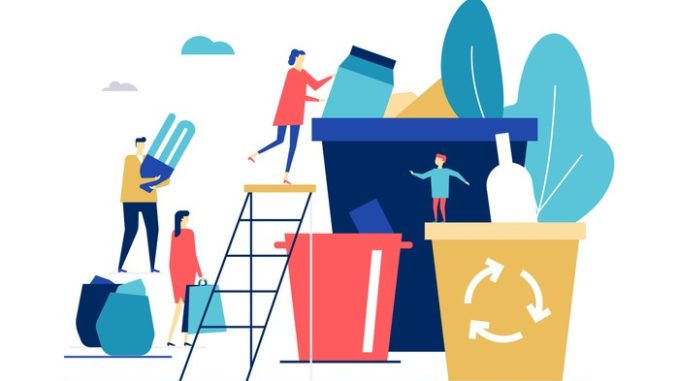 Waste is impossible to avoid when you're procuring large amounts of products for your school – but you can, at the very least, make smarter choices regarding what you buy and where you buy it from
Along any given supply chain, in any industry, excessive waste is a problem. More and more, organisations in every sector are trying to make moves to change this – and schools are no exception. It's only right that education should jump on this bandwagon; schools are part of the community and represent that community's teachers and most knowledgable people, so they should be setting a good example by making smart procurement choices. Here are a few small ways in which you can help cut down waste when procuring the products and services your school needs.
Choose sustainable packaging, where possible
Hopefully, many of your partners will have switched to recyclable or biodegradable packaging by now – if not, maybe it's time to find suppliers who do or will. Younger and future generations have seen the dramatic impact of single-use plastics, thanks to things like Blue Planet, and school children are growing up in a time where they can read all about the devastation caused by these materials at any time. If they see that their school isn't doing all it can, they're likely to speak up and ask questions – so it's time to make sure these products are removed from your procurement system entirely.
Choose sustainable products, where possible
Can the actual products which you procure be better for the environment? Products such as refillable board markers, pens made with recycled materials, eco-friendly ink cartridges and recycled paper – which you can now buy in crisp white, not the drab beige that recycled paper used to be – can make an enormous difference to the impact your school has on waste. Consider these options the next time you place a stationery order.
Tactical ordering
Simply ordering tactically at specific times of year, rather than when you're about to run out of things, can make a difference. Having vans and lorries at your beck and call tends to make people lazy and order exactly when things are required – but think about how much the carbon footprint of that van might be reduced if you only order a few times a year at peak times. Look at the patterns of your ordering and figure out a system that works for you. If you have a supplier who offers auditing services, you may be able to come up with an arrangement whereby you don't even have to do the heavy thinking – they will supply what you need at set intervals.
Use of ethical suppliers
Using suppliers with green credentials obviously makes a difference, too. Does your supplier care about the environment? Is there a passionate personality supplying your stationery and other products? Or does it all just come from a faceless online organisation? Think carefully about the relationships you forge along the supply chain, as being close with a business which truly cares will always be more beneficial.
Reuse/recycle
It's impossible to avoid waste entirely, so the least we can all do is reuse and recycle wherever possible. Make sure you have an effective recycling scheme operating in your school and that staff and pupils alike support and use your scheme.
Don't forget to follow us on Twitter, like us on Facebook, or connect with us on LinkedIn!