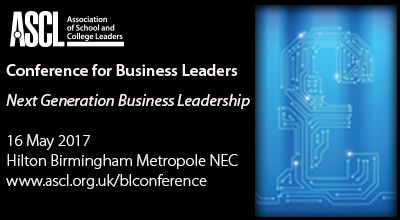 ASCL Conference for Business Leaders offers great value CPD for colleagues with strategic responsibility for business, finance and operations.
Our expert speakers will explore the pivotal role of business leaders during ever challenging times. You can also hone your knowledge and skills in wide-ranging workshops on funding, risk management, recruitment and more.
It's a day out of school that gives you time to reflect on how the role of business leaders continues to evolve, exploring what the future might hold.
Hear the latest news and information from a range of keynote speakers and government ministers. You will also hear from Geoff Barton, ASCL's General Secretary, who will address the conference for the first time.  He will share his views on how the profession is evolving and the pivotal role school business leaders play in shaping the sector for the future.