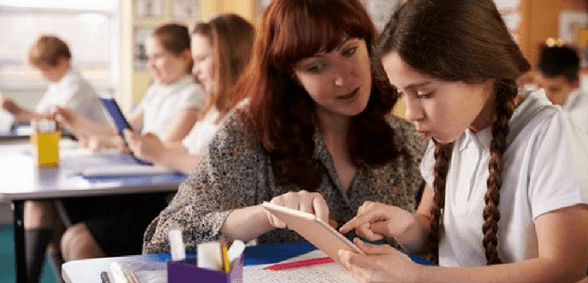 The Department for Education has published guidance for schools and local authorities on the teachers' pay grant for the financial years 2018 to 2019 and 2019 to 2020
The guidance says that the grant will be paid based on the number of students aged two to 19 in:
maintained nursery schools
primary and secondary maintained schools
primary and secondary academies and free schools
all through maintained schools and academies
16 to 19 maintained schools
16 to 19 academies
For schools with fewer than 100 students, funding will be allocated as though they have 100 students.
The Education and Skills Funding Agency (ESFA) will pay the funding for maintained schools to local authorities, who will need to pass the funding directly on to the schools at the rates published, while the funding will be paid directly to academies.
Funding will also be allocated to local authorities to distribute to institutions who provide for children with high needs based on places in:
maintained special schools;
special academies and free schools;
pupil referral units;
alternative provision academies and free schools;
hospital schools.
Funding will be allocated directly to non-maintained special schools.
For institutions with fewer than 40 places, we will allocate funding as if they had 40 places.
Kevin Courtney, joint general secretary of the National Education Union, said:
"The government is only funding increases above one per cent, claiming schools will have already budgeted for that amount. Schools will therefore have to make yet more cuts elsewhere in the budget. This will inevitably have a negative impact on children and young people's education.
"To make matters worse, the grants to schools will be based on pupil numbers so many schools will not get even this. The government should base the grants on teacher numbers and require schools to use the money for pay increases.
Paul Whiteman, general secretary of school leaders' union NAHT, said:
"Teachers and school leaders have a legitimate expectation to receive the full uplift. We urge governing boards to ensure that the pay uplift is applied to all staff at all pay points.
"But we remain deeply disappointed that the government has chosen to ignore the recommendations of the School Teachers' Review Body.  Schools across England and Wales are facing severe financial pressures and difficulty in recruiting and retaining teachers and leaders. While this year's pay award is an improvement on pay awards in recent years, teachers on the upper and leadership pay ranges are still only in line to receive two per cent and 1.5% respectively, which, as the rate of inflation is 2.5%, still represents a pay cut. This follows many years of pay freezes and pay caps, and will further demoralise our most experienced teachers and leaders, thereby further damaging retention.
"Only new money from the Treasury will solve the school funding and recruitment crisis."
How the rates have been determined
The DfE has also revealed how the rates will be determined.
The teachers' pay grant is worth £187m in 2018 to 2019 and £321m in 2019 to 2020; they have taken the overall annual pay bill for teachers – including additional costs such as pensions and national insurance – and applied the average percentage uplift of the announced 2018 to 2019 pay award. From this they subtracted the one per cent that schools would have been planning for, in line with the previous public sector pay cap.
For 2018 to 2019 the DfE takes 7/12 of this figure. The teacher pay award came into effect on September 1, 2018. As such the teachers' pay grant needs to provide for the seven months between September 2018 and March 2019. The 2019 to 2020 figure represents the ongoing cost of the 2018 pay award and so is for the 12 months of that financial year. This gives a total of £187m in 2018 to 2019 and £321m in 2019 to 2020.
The funding has been divided between primary (including early years), secondary (including school sixth forms) and special schools – based on the size of the teacher wage bill for each sector to take into account, for example, that special schools generally spend more on staff per pupil.
An Area Cost Adjustment (ACA) has also been factored in to take into account higher teacher wages in London.
The ACA uses four rates:
inner London
outer London
London fringe
the rest of England
Rates
Rates for primary schools
| Region | Rate in 2018 to 2019 (£) | Rate in 2019 to 2020 (£) |
| --- | --- | --- |
| Inner London | 19.51 | 33.65 |
| Outer London | 18.05 | 31.13 |
| London fringe | 16.90 | 29.14 |
| Rest of England | 16.40 | 28.29 |
Rates for secondary schools (with the same rate for all 11 to 19-year-olds)
| Region | Rate in 2018 to 2019 (£) | Rate in 2019 to 2020 (£) |
| --- | --- | --- |
| Inner London | 31.57 | 54.20 |
| Outer London | 29.20 | 50.15 |
| London fringe | 27.34 | 46.94 |
| Rest of England | 26.54 | 45.56 |
Rates for special and alternative provision schools
| Region | Rate in 2018 to 2019 (£) | Rate in 2019 to 2020 (£) |
| --- | --- | --- |
| Inner London | 78.10 | 134.97 |
| Outer London | 72.25 | 124.87 |
| London fringe | 67.64 | 116.89 |
| Rest of England | 65.65 | 113.46 |
Don't forget to follow us on Twitter, like us on Facebook, or connect with us on LinkedIn!