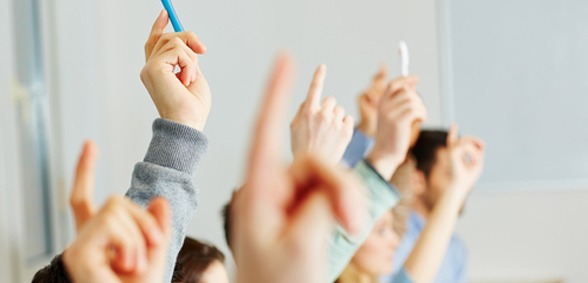 Education unions – the Association of School and College Leaders (ASCL), the National Association of Head Teachers (NAHT), the National Education Union (NEU), UCAC, and Voice – are calling for an immediate, fully funded, five per cent pay rise for all teachers.
In a letter to the Secretary of State for Education, Justine Greening, the unions set out their concerns about the adverse impact that teachers' pay is having on teacher supply because pay levels have fallen behind that of other graduate professions.
After seven years of real terms pay cuts due to the government's public sector pay policy, unions want the government to make a significant pay increase for all teachers and school leaders.
The unions note the STRB's view "that uncompetitive teacher pay, in a strong labour market with increasing opportunities for graduates, makes it a difficult environment in which to recruit and retain high quality graduates as teachers. The situation is now so critical that it requires firm and decisive action" and "presents a substantial risk to the functioning of an effective education system".
The unions want the government to:
restore teachers' pay levels to at least the levels that existed before the start of pay restraint in 2010;
give teachers a pay rise of five per cent in 2018 as a first step towards restoration;
make teachers' pay a priority in discussions within government; and
provide sufficient additional funding for this increase in teachers' pay in the Chancellor's Budget statement this Autumn.
Don't forget to follow us on Twitter, like us on Facebook, or connect with us on LinkedIn!