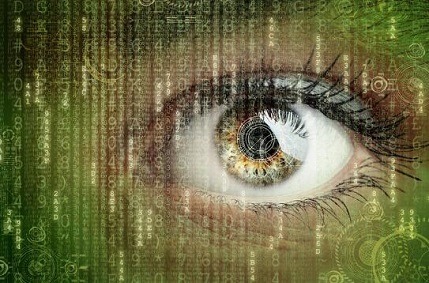 According to a new report into social media and children's mental health, more than a third of 15 year olds are 'extreme internet users'
Based on the Education Policy Institute's report 'Social media and children's mental health' nearly 38% of 15-year-olds in the UK spend more than six hours on the internet, in addition to time spent on the web in school. The finding places the UK second only to Chile in Organisation for Economic Co-operation and Development (OECD) rankings for levels of 'extreme internet use.'
Social media statistics
The report focused on how young people use social media, alongside its positive features, as well as assessing the mental health dangers and risks associated with such platforms. Based on research from separate sources including the OECD and the Office for National Statistics (ONS), the report reveals:
Ninety five per cent of 15 year olds in the UK used social media before or after school in 2015
Eleven per cent of UK 10 to 15 year old girls and five per cent of boys spent over three hours on social media on a normal school day in 2012-13
Nearly a third (27.6%) of young people in the UK were 6 years old or younger when they first used the internet
In 2014, over half (56%) of UK 9 to 16 year olds used smart-phone on a daily basis
Referring to the OECD's PISA Wellbeing study, the report points out that 'extreme internet users' were 'more likely to report bullying than moderate internet users.' Nearly 18% belonging to the extreme internet category had said "other students spread nasty rumours about me" compared to less than seven per cent of moderate internet users.
Mental health matters
Looking specifically at issues of mental health and time spent on social media, author Emily Firth points out that 12% of children who don't use social media during school days experience mental ill health, this compares to 27% who are on such sites 'for three or more hours a day.' She suggests however that such findings should be considered 'indicators of association' rather than reflecting a cause and effect relationship, "This may be a sign that young people are using the internet as a coping mechanism when they experience difficulties at school," the report says. "Equally, it could be the case that excessive internet use is preventing these young people from developing stronger relationships offline."
Detailing evidence from a past NSPCC study, the report mentions that only one in five children who were 'upset' by something they had viewed online, had approached someone to speak with them 'face to face' about it. The report also suggests that – based on previous studies – it can be concluded that the age at which young people are accessing the internet is earlier than in previous years, 'This trend is happening earlier in the UK than in comparable countries," it says.
Providing safe access for students
Commenting on the report Russell Hobby, general secretary of school leaders' union NAHT said: "This report clearly shows the challenges that policy-makers, school leaders and parents face in ensuring the online space is safe for children to use. With internet usage above the OECD average, children in the UK face more of the challenges that using social media can bring.
"It is important that schools can provide students with safe access to the internet for learning.  The benefits of easy access for pupils are clear – but so are the dangers.  The responsibilities on teachers and schools leaders in this area are huge, and it is a duty schools take very seriously. To secure this, we have consistently called for greater training and support for teachers to be able to keep pace with technological change.
Don't forget to follow us on Twitter, like us on Facebook, or connect with us on LinkedIn!