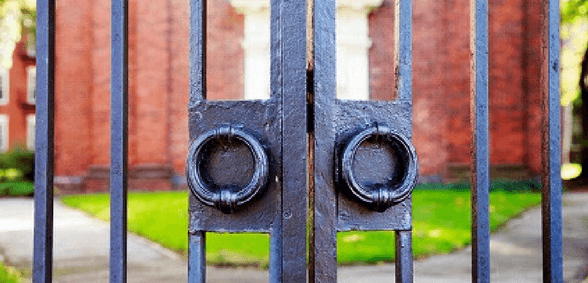 A special school in Scotland has announced that it will soon close down, just weeks after telling parents of its confidence that things would improve
Parents have been left shocked after a specialist school in Perth and Kinross has announced that financial problems are forcing it to close down, according to the BBC.
The New School Butterstone was expected to be taken over by another organisation, but the deal fell through.
It's a residential school that can accommodate up to 40 pupils, but it has experienced troubles.
After the Care Inspectorate issued it with an improvement notice earlier this month, the school told parents and guardians that it was "confident that by addressing those areas quickly, we will be able to demonstrate to the Care Inspectorate that significant progress has already been made to modify and improve the areas of weakness that they have highlighted".
However, the school is now set to close down. Sir Andrew Cubie, chairman of the school's board of governors, said in a letter to parents: "It is with the heaviest heart that I write to advise you that after 25 years The New School Butterstone is to close".
One concerned parent told BBC Scotland: "Several of the children who attend the school have been out with a school setting prior to starting at the school, due to not managing to attend local authority provision.
"To my understanding, no local authorities have put into place any provision for these children, indeed this population of young people will need extensive transition planning and ultimately the closure of the school will leave them, at least initially, out with education.
"For my son, I am sadly confident in saying this will result in his already fragile mental health deteriorating further and becoming withdrawn from the world around him.
"In at least the immediate future it will result in parents being unable to work and having to care for children during the day.
"The consequences of this are devastating and far-reaching for such a vulnerable group of our society."
Education secretary, John Swinney, has said that he will work with the school and public bodies to support those affected.
Don't forget to follow us on Twitter, like us on Facebook, or connect with us on LinkedIn!