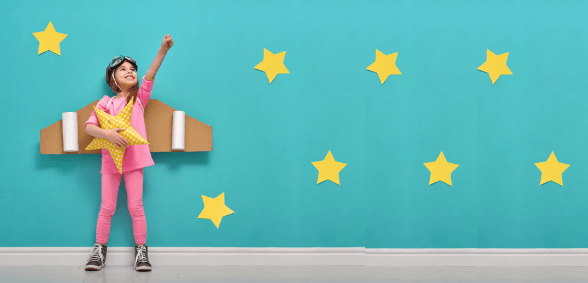 Our Lady's High School, London, is a champion of progress and received an SSAT Educational Outcomes Award earlier this year in acknowledgment of student achievements. In October's issue of Education Executive, Marie Cahalane caught up with headteacher Justine McDonald on a school visit to learn more about how the school – and staff – lead students to progress
Our Lady's High School in Hackney, London, is a four form-entry school admitting 120 students in each year group – which, for a London secondary school, is quite small, headteacher Justine McDonald tells me. While it's an all-girls Catholic school, it has a mixed sixth form provision which educates an additional 150 students. The school has a long, proud history in the area; originally set up by the sisters of the Servite Order in 1904, over the years it has been an independent school, a grammar school and is now a maintained state school.
Students hail from several boroughs in North London – around 40% are from Hackney, another 40% are from nearby Haringey, and the remaining 20% are from areas such as Tower Hamlets, Islington, Camden and Enfield. This, Justine says, is because, rather than being the 'local school' young people go to, parents and students make the decision to travel further to attend and be part of the community and the ethos that the school has established.
The individual journey of attainment
Earlier this year Our Lady's was recognised for its 2017 results; the school received an SSAT Educational Outcomes Award for being in the top 20% of schools, nationally, for progress. However, Justine says that they try not to get stuck on playing games with statistics. "While that's an inevitable part of trying to promote a school, I also think it can detract from the core of what we're doing."
At Our Lady's progress is key; the focus is the individual student and their individual journey – hence their motto, 'Excellence for all'. So, while grades are students' passports into A-levels and beyond, what Our Lady's aims to do is ensure that every student reaches their potential and – no matter their starting point. "What the award demonstrates, and what our Progress8 score says, is that we achieve this across the board," Justine affirms. "We don't just fight for headline figures, or grades; we fight for every student in the school to achieve."

 Our Lady's High School in numbers:
Pupils: 747
Ages: 11 to 18
Gender: female
Type: Voluntary Aided School
Progress 8 score – SATs to GCSE: +0.49
Attainment 8 score – results in eight core subjects:  51.1
Pupil premium: 55%
Pupils first language not English: 64%

Shaping tomorrow, inspired by faith
"We talk about 'shaping tomorrow, inspired by faith'," Justine says. "As a starting point, that's clearly a Catholic or Christian faith; however, it goes beyond that – it's about faith in yourself and in your community, as well as in your God."
Fifty-five per cent of students receive the pupil premium – reflective of the level of deprivation in the surrounding area – but this is never the focus and, if anything, makes pupils more understanding of the needs of others. Servite values – such as service, community and compassion – course through Our Lady's corridors, informing the school's approach and inspiring students. Students are educated to feel that they have the right, as well as the skills and ambition, to be movers and shakers in the world which they're going to live in.
New ideas are great but, if they can't be embedded, it's a waste of pupil and staff time
Underlying this is the charity work that the whole school does on a weekly basis – which includes specific charities the school supports and fundraisers such as Sports Relief and Comic Relief. As well as these fundraising activities the school has a sixth form programme that sends students on Servite placements. Students go out into, and are a part of, their communities; they work in food banks, or are trained to have telephone conversations with people who are lonely and isolated. "They're not just learning to be able to get qualifications, or go to university; they're learning that the privilege they've had is something which they need to share. For us, that's what 'shaping tomorrow, inspired by faith' is; that we want to develop the whole person is not a glib comment, it's embedded in our entire school system," says Justine.
High-expectations, driving aspirations
How do school leaders ensure that students engage with, and exemplify, the school's ethos and vision? Role modelling. This starts with Justine herself – the way that she presents herself and speaks and interacts with students provides an example of how she expects them to behave. It's something, she says, that must permeate the school – stemming from the top – and realised in relationships between staff and, subsequently, between students. "If you look up our Ofsted reports they will tell you that's one of the school's strengths – relationships between staff and students." While, behind this, there's a host of structures in place – supporting students, staff and school – it's this very visible thing that's key to running the school, Justine says. "Being outwardly competent people, able to explain and discuss, confidently, with our young people is what gives them the confidence to go forward themselves."
In the hectic school environment this focus on relationships can be difficult to prioritise. Justine suggests finding systems and procedures that allow you to constantly reflect on the decisions you make and their outcomes.
Behind every great school is great school management
When I met Justine in late March they were already planning for September. The academic year was not yet near its close, public exams were still to be taken – outcomes unknown – yet, they were laying their plans for September and October, with the intention of adding new information as it became available.
"There's no point in doing something new that can't be sustained – and sustainability is one of the things that we think about a lot. New ideas are great but if they can't be embedded, it's a waste of pupil and staff time," Justine explains. "As the strategic leadership team in the school we are constantly reviewing and evaluating what is, or isn't, working." She adds that staff workload is always a central consideration – or rather, trying to balance students' needs with those of staff.
As a leader you must be able to have a team of people who have enough confidence to follow you, even when it seems a bit crazy
The issue of finance is never far away; decreasing income streams versus inflation, increasing national insurance and pension contributions versus lack of financial support from the government, means that funding is being siphoned off before it reaches its rightful place – in the classroom, with students. "Every decision must be looked at in terms of sustainability – of finance, resources and staff workload. If we can't look after our staff then we soon won't have them and it won't matter what great systems we have in place, we won't have the people with the relationship with students that allows them to make progress," Justine explains.
Striking a sustainable balance
"One thing I learnt, a long time ago, is that sometimes you have to hold people back – it's sometimes worth spending two or three weeks longer making an important decision," Justine counsels. With so much at stake, it's important to consider the far-reaching implications of decisions – you can never predict exactly what will happen, Justine says, but you can try to project and, with experience, guess where the obstacles or problems might be. "If you try to pre-empt these you'll have a much better chance of putting in place something that will work and, therefore, is sustainable," she says.
Adaptability and flexibility are essential aspects of sustainability – if something's not working don't be afraid to pause, evaluate and adapt so that it works for your students, staff and school. Taking this approach keeps people on board, Justine says, because people invest in ideas and, if you call a halt to something rather than tweak it so that it works, they feel cheated. Similarly, if you just keep ploughing forward, even when it's not working, people lose interest and confidence in you.
I guess this goes back to role modelling. "As a leader you must be able to have a team of people who have enough confidence to follow you, even when it seems a bit crazy. For example, 'Hey guys, we've got no money but we're still going to be great!' That's important."
This article featured in the October issue of Education Executive. Subscribe now to keep up-to-date with the latest in school business management and leadership.
Don't forget to follow us on Twitter, like us on Facebook, or connect with us on LinkedIn!