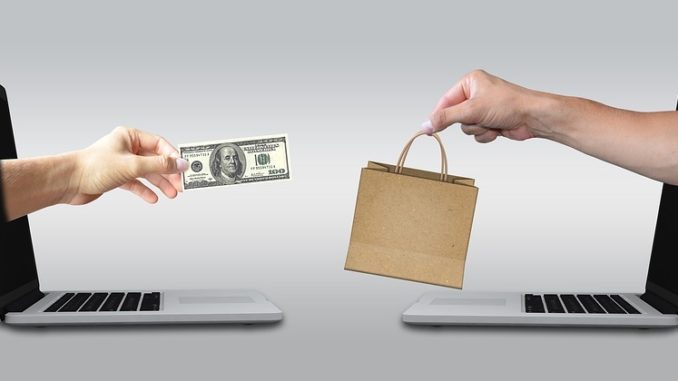 You've spent months designing the perfect online procurement process; you're clear on what you want to achieve. The only problem is, not all your suppliers are. How do you communicate effectively with all suppliers at the same time and remain compliant with procurement law? Naomi Clews of Millennial Procurement discusses the benefits of using online procurement processes and how better online communication with suppliers helps get procurement right to save your school time and money
Did you know, once a procurement process is live, all individual supplier communications must stop? This is particularly difficult for your existing supplier. They just want to ask you a quick question about the procurement process. You answer and bang – your procurement process is compromised. How can this be avoided? One solution is running an online procurement process; the other is  referring all suppliers to the procurement department. This means you can maintain your working relationship with your supplier and procurement can answer their awkward questions.
Online procurement processes have one BIG drawback – they often facilitate poor communication.  How can this be avoided? I will illustrate where poor communication can creep into online procurement processes – and how this can be avoided.
Scenario one
It's 3:30 Friday afternoon; you've had a hectic week, and you're ready to go home. You send a sloppily-written message through the online procurement portal and leave the office. Your message lacks clarity and cohesion. Suppliers don't understand your message; they feel stressed.
Get it right – Allow more time to proofread and share communications with your co-workers. Ask them to validate your message. If they understand it, your suppliers will understand it too.
It also helps to put yourself in your supplier's shoes. Why are they asking the question? Take an objective look at the facts:
Is my ask clear?
Am I using plain English?
Can my message be simplified?
English may not be your supplier's first language. This may be the supplier's first time responding to a tender or using an online procurement portal. This may be your first time running an online procurement process. All of these reasons can cause stress and confusion when communicating online.  A supplier's biggest fear is missing instructions or vital information. When you make changes to the tender documents, this causes suppliers stress. This can be avoided by signposting suppliers to the exact pages and clauses you have changed.
Consider creating a clarification question log in an Excel format. Every question a supplier asks is recorded in the question log. Next to the question, you write your answer. You can also group supplier questions together – e.g. price, quality, qualification. Update the question log with your answer every time you receive a new question. Send the question log to all suppliers (at the same time) through the online procurement portal, at regular intervals and remember – version control is also extremely important.
This approach is much easier for suppliers to read and digest. Suppliers who join the procurement process at any point can read questions previously asked and review your answers. There is also a legal requirement to keep track of supplier-questions, and your answers, during a procurement process.
Scenario two
You told bidders you would provide information on a specific date. The date comes and goes. You receive further questions asking for the information. This causes further delay as you have more questions to answer.
Get it right – Create realistic timescales and stick to them, as far as possible. If they slip, promptly advise bidders of your revised timescales, as soon as possible. This helps suppliers plan their workload, as your tender may not be the only tender they are working on.
Scenario three
You make derogatory comments about a bidder's clarification question on social media. The bidder sees your comments and makes an official complaint. This puts your procurement process in jeopardy and your professionalism in question.
Get it right – Discussing any aspect of a procurement process on social media (once the process is live) is to be avoided – it is highly unprofessional; all communication must be provided through a controlled method and be fully auditable.
Acceptable methods of communication are:
a message through the online procurement portal;
a supplier event;
a conference call;
a webinar;
a guidance document.
The key thing to remember is that all bidders must receive the same information at the same time.
Conclusion
Procurement best practice is as much about effective communication as it is your ability to manage risk and create money-saving strategies. By actively considering how you communicate online you will get the best from your suppliers and your online procurement processes.

For help and advice on running an online procurement process send Naomi an email:
[email protected]
Don't forget to follow us on 
Twitter
, like us on 
Facebook
, or connect with us on 
LinkedIn!