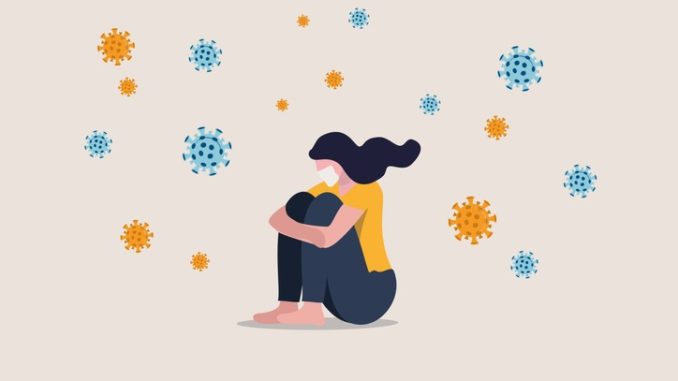 Prospect of resuming lessons while dealing with safety issues is leading to high anxiety levels among some school leaders
CREDIT: This is an edited version of an article that originally appeared on The Guardian 
It has been an emotional week for primary school headteacher Kate Baptiste: "I have actually cried," she says. "I'm used to making decisions that are rooted in what is best for the children. This is all out of my hands, and it's terrifying."
The failure of the government to lay out its medical and scientific case for reopening schools has been taking its toll on headteachers such as Kate. She has no idea how she can open her school, St Monica's Catholic primary school in north London, without turning it into a breeding ground for the virus. "I feel torn in many different directions. It's exhausting trying to reassure everyone with what I feel are empty promises, as we may be forced to open schools when we genuinely don't feel it's safe to do so. This is my 14th year as a headteacher and I've never felt so scared, unsure, tired or vulnerable."
The problem, she says, is that she can fit a maximum of only six children into each of her classrooms if they need to maintain a social distance of two metres at all times. Her staff numbers have been vastly reduced, as some employees are members of vulnerable groups, leaving her with just 12 classroom teachers.
The corridors in her school are less than two metres wide in many places, making it difficult for children and staff to pass each other safely, and she estimates that serving socially distanced school dinners to 300 children each day will take most of the afternoon.
Plus, she says, it is unrealistic to expect young children to maintain a two metre distance at playtime, which she is not prepared to ban. "Play is critical for children to be able to feel happy and to enjoy school life," she says. "What will happen if we make them sit like little robots in chairs, two metres away from each other, and they don't have any interaction with their peers all day long? The following day you can just see it – tears and tantrums." 
They won't want to come into school, she says, and who could blame them? "They'll hate it – it will be such a different experience." 
Ultimately, she thinks forcing young children to go to school in these circumstances would be counterproductive, and could seriously harm their well-being. "I understand, from an economic point of view, that parents need to go back to work – but not at the expense of children's mental health."
Don't forget to follow us on Twitter, like us on Facebook, or connect with us on LinkedIn!