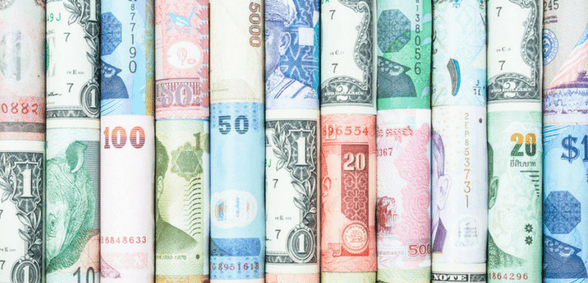 Crowdfunding is becoming a fruitful venture across all sectors of industry, and education is no exception. Some schools in the US have already turned to crowdfunding to make up their funding shortfalls – is this a trend that's likely to continue and could it work in UK schools? We spoke to crowdfunding expert John Auckland to get his take on the situation
What is crowdfunding and how does it differ from traditional fundraising?
Crowdfunding is an online fundraising campaign held on a platform such as Indiegogo, Kickstarter or Crowdfunder. It involves offering rewards or experiences to a defined group of people in return for their financial support in bringing a cause or idea to life. It works particularly well when you have a group of people passionate about a cause so educational crowdfunding can work well, in theory, because parents see it as a direct investment in their children's future.
There's little difference behind crowdfunding and traditional fundraising; it's just that technology is used to facilitate it. Schools have held fundraising events for years but the latest internet technologies allow schools to raise funds in more innovative and efficient ways. Crowdfunding was born out of necessity – banks weren't lending to small businesses so rewards crowdfunding took off really quickly. In a similar way, education is receiving less government funding than it used to, so educators are turning to crowdfunding to help fill the gap.
Can you give us any examples?
You can probably put educational crowdfunding into two camps. There's the traditional fundraiser where the school engages directly with parents and other connected individuals to raise money for new facilities or equipment they can't afford through state funding alone. For example, High Storrs School in Sheffield is raising money to maintain its classics and Latin classes while St. Paul's school in the US regularly uses crowdfunding to top-up its funding shortfalls.
Then there are my favourite educational campaigns – the ones tackling the heart of the issue rather than just some of the symptoms. Seattle's hugely successful 'One hour of code for every student' is still one of the biggest educational campaigns of all time. It was so effective because it struck a chord with the type of people who like to crowdfund – people who want to bring forward the future of technology and who see today's children as an integral part of that future.
Why is educational crowdfunding coming to the fore now?
Educational crowdfunding solves a serious problem that's becoming more prevalent. Sadly, we live in a time of austerity where schools need to self-fund extracurricular activities or subjects like the arts or languages which, while seen as non-essential, actually drive culture and help children find their individuality and humanity.
As robots become omnipresent across all sectors, training children to act more like machines seems like a terrible idea. We need to train them how to think more like humans and the arts are incredibly important in that respect. However, I do appreciate that it's difficult for educators to provide more choice when their budgets are constantly being cut. That's where I believe crowdfunding has a role to play in education funding; it allows fringe programmes and courses to be offered where crowdfunding has proven there is demand for them.
However, we're being left behind the US in this respect. I hope we get a platform like DonorsChoose.org in the UK, which empowers schools to raise funds for specialist activities.
What crowdfunding campaigns would you like to see in the educational sector?
I'd like to see more campaigns that help students to get out of the classroom and make friends with people from different backgrounds. Perhaps a crowdfunding campaign that replaces the traditional exchange programme, where Christian students from the UK could visit a Muslim school in the Middle East, for example. Students who otherwise couldn't afford the cost of travel could participate in a cultural exchange to break down a lot of preconceptions about the Muslim faith.
I'd also really like to see a campaign that empowers students to support the causes they most believe in. For example, one of my favourite companies at the moment is Change Please, which provides a fleet of mobile coffee carts operated by homeless people. With the collective imagination of thousands of school children – and a bit of seed money – I can imagine we'd be able to repeat what Change Please has achieved many times over. It would help find practical solutions to society's problems while, at the same, time giving children the entrepreneurial skills needed to survive in the real world.

About the author
John Auckland is a crowdfunding specialist and founder of
TribeFirst
(@Tribe1st), a global crowdfunding communications agency that has helped raise in excess of £4m for over 20 companies on platforms such as Crowdcube, Seedrs, Indiegogo and Kickstarter.
TribeFirst is the world's first dedicated marketing communications agency to support equity crowdfunding campaigns and the first in the UK to provide PR and marketing campaigns on a mainly risk/reward basis. John is also Virgin StartUp's crowdfunding trainer and consultant, helping them to run branded workshops, webinars and programmes on crowdfunding. John is passionate about working with start-ups and sees crowdfunding as more than just raising funds; it's an opportunity to build a loyal tribe of lifelong customers.
Don't forget to follow us on
Twitter, like us on
Facebook, or connect with us on
LinkedIn!