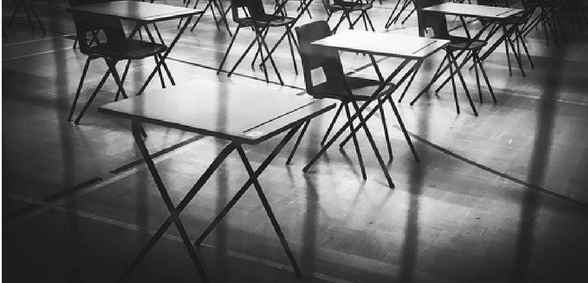 225 pupils were sent to isolation for an entire school week last year, according to a new investigation
The BBC has reported that over 200 pupils spent a minimum of five days straight in isolation booths last year.
The Children's Commissioner for England, Anne Longfield, has said that school isolation can be "distressing and degrading" for pupils. She is concerned that some schools may be using it "as a gateway to excluding and off-rolling".
The Department for Education says that children should be in isolation 'no longer than is necessary' and that their health and welfare should be put first.
Isolation rooms are facilities to which pupils are sent when staff believe it's necessary to remove them from classrooms. The set-up varies, but many are booths or desks where pupils face a wall and work in silence.
A recent government report on alternative provision said that schools with internal inclusion units saw them as a happy medium between excluding a pupil and keeping them in a mainstream classroom.
The BBC sent Freedom of Information requests to more than 1,000 secondary schools and academy chains across asking how they use isolation, with around 600 responding.
It was discovered that over 200 schools in England used isolation booths, with 12 in Wales and six in Scotland. Northern Ireland has none.
The majority of these schools have rules for children spending a maximum of one, two or three continuous days in isolation. Despite this, 225 pupils in England and one in Wales spent an entire school week – five days – in isolation.
The DfE's vague guidelines on this topic say that, in order for isolation to be lawful as a punishment, it should be "reasonable" in all circumstances.
Schools are meant to factor in special education needs, but thousands of SEND pupils and those with ADHD have been send to isolation.
Paul Dix is a behavioural consultant for schools. He said: "[Isolation] is not education, it is a custodial sentence. Where's the regulation around it, where's the reporting, where is the accountability?"
Don't forget to follow us on Twitter, like us on Facebook, or connect with us on LinkedIn!