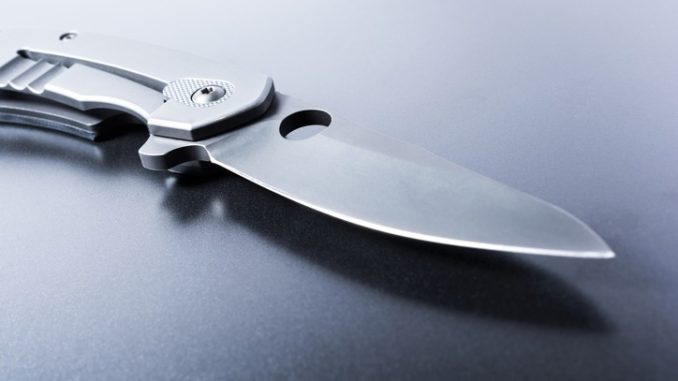 CREDIT: This story was first seen in the Evening Standard
Every school in London will be offered a 'knife wand' metal detector to tackle soaring numbers of stabbings, the Evening Standard reports.
The Mayor's Office for Policing and Crime will supply the handheld devices to headteachers at the capital's 484 state secondaries.
Schools could also be provided with dedicated police officers if there are particular concerns about pupils carrying knives on the premises. About a third of London secondaries have dedicated officers on site but only a dozen use knife wands. Just a handful use knife arches.
The wands could be deployed at school events, at busy times of day such as the end of lessons, or discreetly if individual pupils are causing alarm. Headteachers will be asked to work with the police if they have concerns over the risk of stabbings.
The biggest take-up is anticipated in boroughs with the worst knife crime problems, including Lambeth, Southwark, Haringey and Newham.
There was a 24% increase in the number of stabbings in the 12 months to April.
Sadiq Khan, who announced today's move as part of a new knife crime strategy, is particularly worried about rising youth violence. Twenty-four people under 25 have been fatally stabbed in the capital this year.
The Mayor said: "I am deeply concerned about the rise in knife crime on London's streets. Dozens of families have been bereaved — many more have seen their loved ones severely injured.
"We need to send a strong signal that carrying and using knives is totally and utterly unacceptable. And we need to do more to educate young people around the dangers of carrying knives if we are to cut injuries and deaths."
Key measures in the strategy — which includes an extra £625,000 to tackle the problem, taking the total to £7m — include:
An increase in targeted, intelligence-led stop and search when knife crime rises. Police officers will get "judgment" training to help them work out when to use the power. More will be equipped with body-worn video cameras.
A specialist team of 80 police officers who will support the Met to carry out more Operation Sceptre "weeks of action" to target knife-crime hotspots.
A targeted community sentence requirement for those convicted of knife possession, to be used on top of jail time and traditional sentencing.
A crackdown on websites and traders illegally selling knives to minors through a beefed-up trading standards regime, with the worst offenders named.
Extending the City Safe Havens refuge scheme, for young people who feel in danger, to Transport for London and the top 20 fast food outlets in London. McDonald's and KFC are on board.
At the Dwaynamics Boxing Club in Brixton, launched and supported by several grants from the Standard's Dispossessed Fund as part of our The Estate  We're In campaign, Mr Khan also called on the Government to reverse youth service cuts. He said £22 million had been cut from youth groups in London since 2011 and 30 youth centres closed.
The strategy will allocate £250,000 seed funding to communities to help spread the message that carrying a knife is more likely to ruin your life than save it. It will also support an expansion of the work of the Redthread charity, whose specialist staff get involved with victims of knife crime in A&E units.
Met chief Cressida Dick said: "We absolutely cannot deal with this problem through enforcement alone. We need to change attitudes and behaviours and for that to happen we need partners and communities to join the fray."
Don't forget to follow us on Twitter, like us on Facebook, or connect with us on LinkedIn!