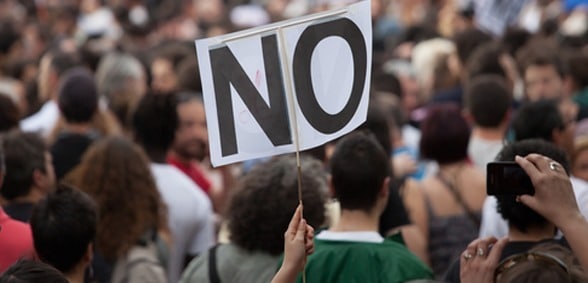 As reported by iNews, teachers have been forced to seek security advice from police following increasingly 'intimidating' behaviour from LGBT education protesters
As parents continue to protest against LGBT-inclusive education, school teachers are being offered security advice by police.
Andrew Moffat – head teacher of a Parkfield Community School in Birmingham, where the protests were sparked originally – has consulted police officers regarding his routes to and from school.
MPs recently voted in favour of making relationship education compulsory in primary schools – including same-sex relationships – worsening the protests.
Some people have resorted to making threats against gay teachers.
Moffat's school has written to Damian Hinds to ask for support, as a number of teachers had been "threatened inside and outside school" with children "coming in distressed after protests… they have been told not to listen to us and to put their fingers in their ears".
The school said it was "disappointed' at the lack of response or support from Hinds. "We are not allowed to mention LGBT. Bullying has increased and homophobic incidents have risen from one last term to eight this term."
Anderton Park Primary School in Birmingham, which has also seen protesters cause problems around its grounds, has been added to a fast police response scheme in case of incidents.
Head teacher, Sarah Hewitt-Clarkson, has arranged counselling for staff, while police are examining a threatening letter she received. She said: "One parent is collecting signatures on a petition requiring me to resign. It's intimidating."
NAHT has claimed that both teachers and pupils were frightened by the "irresponsible" protests taking place outside schools across the country.
Four more schools in Birmingham have felt the need to stop teaching lessons on diversity and LGBT+ issues due to the protestors' influence.
Don't forget to follow us on Twitter, like us on Facebook, or connect with us on LinkedIn!