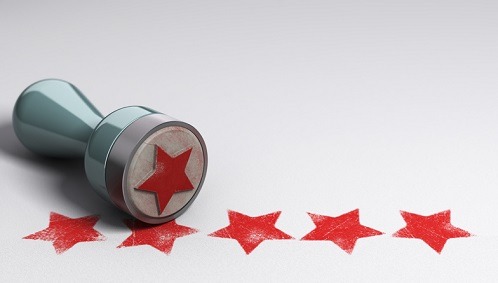 CREDIT: This story was first seen in the Nottingham Post
Magnus Church of England Academy, in Newark, was given the poor grade when it was inspected by Ofsted in February, however, an interim monitoring inspection visit carried out at the academy in May, saw Ofsted inspector Zarina Connolly write to the school's principal, Anna Martin, with her new findings, the Nottingham Post reports.
The academy, in Earp Avenue, had previously had the 'requiring improvement' rating due to shortfalls in a number of areas.
This included some senior and middle leaders being new to their role, and – although having a positive impact – lacking experience and skills to drive a 'rapidly required school improvement'.
Support for disadvantaged pupils had also been inconsistent, and the achievement gap between those and other pupils was too wide. And as the school had experienced many changes in a short period of time, relationships with parents had suffered as a result, Ofsted had found.
Inspectors had also said that while pupils' progress was improving quickly, still too few had made good progress from their starting points. The quality of teaching, learning and assessment had not been consistently good, some pupils did not have the literacy skills to be as successful as they could be, and truancy had been higher than the national average.
But following the latest monitoring inspection, Ms Connolly has highlighted a range of improvements, as well as issues still to be resolved.
She said in her letter that senior staff at the school, which has 680 pupils aged 11-18, were taking action to tackle the problems previously identified.
The inspector said they must now develop the school's literacy strategy to encourage pupils' sustained writing skills, develop a governing body strategy to promote positive parental engagement and track more robustly the progress of disadvantaged pupils and those who have special educational needs and/or disabilities from their different starting points.
Ms Connolly wrote to the principal: "You have taken swift action to tackle the areas of weakness identified at the last inspection. You are a strong leader and, as such, have enabled the senior leadership team to deliver clear and unequivocal messages about your high expectations."
She added: "The way you have restructured the leadership team's roles and responsibilities provides for a more coherent line management structure than previously. Many of the strategies implemented so far are making a demonstrable difference."
She said increased work with targeted pupils and their families had reduced the number of absentees and a behaviour policy had reduced the number of exclusions. The curriculum had been "thoroughly overhauled" to ensure it was fit for purpose, the improved quality of teaching was making a difference to pupil outcomes, and the attainment gap between disadvantaged pupils and others was diminishing.
Principal Anna Martin said she welcomed the feedback from Ofsted and said that systems are being deployed to tackle the remaining issues, though the report does recognise and acknowledge that some changes need time to become embedded and show results.
She said: "This is a journey of improvement and whilst we know we still have work to do we have already begun to tackle these areas.
"We are confident that the actions we have already taken, along with the plans we have in place, will allow us to continue this journey of rapid improvement.
"We are delighted that this report recognises the progress that we have made this year through the hard work of both staff and students and that 'this is making a difference to pupil outcomes'.
"Our staff are buoyed by this report and will use this as a launching board for further improvements."
Don't forget to follow us on Twitter, like us on Facebook, or connect with us on LinkedIn!