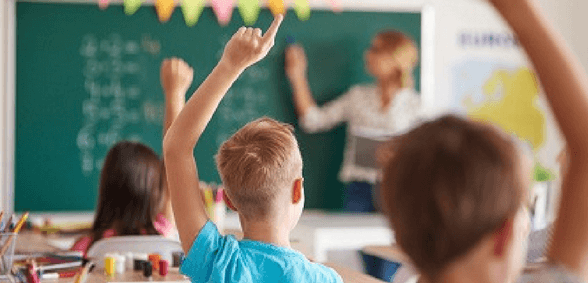 Review of teachers and school leaders' pay urgently needed to tackle crisis in teaching profession, says NAHT
Today, Thursday 25 January, the school leaders' union NAHT will submit its own statement to the School Teachers Review Body (STRB) to recommend a significant increase in pay for all teachers and school leaders. This follows a joint submission made to the STRB last week by NAHT and other teaching unions to address the decline in teachers' real pay over the last seven years.
The STRB has been constrained for several years by the public sector pay cap of one per cent from making a full recommendation on the level of pay required to ensure that schools can recruit and retain the high quality professionals they need.
Paul Whiteman, general secretary of NAHT said: "Anyone working in a school knows how rewarding it is to help young people learn and grow. On a good day, there's no better profession to be in. School leaders would love to pay new staff an attractive salary and reward existing teachers properly but that's proving to be impossible. Teachers' pay has fallen by 10.5% in real terms since 2010, and this has hit our sector hard.
"Our Leaky Pipeline report in November clearly illustrated that there is still a major recruitment and retention crisis in education and the teacher supply pipeline is leaking at both ends. At present the government is failing to recruit enough new teachers, and doing nowhere near enough whilst too many experienced teachers leave prematurely.
"Teachers in our schools work longer hours, for less money compared to their peers around the world. Today's graduates are attracted to other professions, and current teachers are leaving in search of other careers. It's clear that pay is a significant factor. The government must make the changes necessary to ensure a workforce that can deliver the best education for all."
NAHT urges the STRB to recommend a pay increase of at least 5 per cent to move towards restoring pay levels for the profession. The immense pressure on school budgets resulting from the current funding crisis means that it is imperative that new funding is available to all schools to fund these increases.
Chris Knowles, chair of NAHT's Professional Committee, said: "School leaders across all nations regularly and consistently report the ongoing challenges that they face to recruit and retain high quality teachers. Children deserve a renewed effort from the government to address this issue and work with NAHT and others to turn the current situation around."
Robert Campbell, CEO of Morris Education Trust, Cambridge, said: "I have been leading schools now for 15 years and recruitment has never been so challenging. Our schools and our children desire the very best teachers and leaders and ideally we would have a wide pool of well and appropriately qualified practitioners to draw from; however, too often this is not the case. There have been critical issues in recent years in Maths and Science and this has worsened. These shortage subjects have been joined by others such as Languages and English. In geographically more isolated schools, such as we have in rural Cambridgeshire, too many posts are filled by a rolling number of supply or temporary staff. Of course, all this is made worse by the dire funding situation where we lack the resources to secure teachers and leaders with incentives."
Bernadette Hunter, chair of NAHT's Primary Council, commented: "School leaders from all over the country are telling us how difficult it is to recruit high quality staff. Not only are there are far fewer applicants for NQT posts in the primary sector but it is also very difficult to find experienced teachers to fill vacancies. This means that jobs are often being re-advertised several times or covered with supply staff.  Pressures on school budgets also mean that many school leaders are having to review their staffing structures in order to make ends meet."
Don't forget to follow us on Twitter, like us on Facebook, or connect with us on LinkedIn!