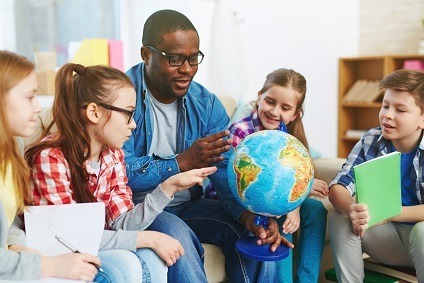 CREDIT: This story was first seen on TES
Teacher vacancies have risen sharply by 26% in the past year, amid growing concerns about teacher shortages, TES reports.
Department for Education figures show that in November 2016, there were 920 vacancies for full-time permanent teachers in state-funded schools, up from 730 the year before.
A further 3,280 full-time posts were being temporarily filled by a teacher on a contract of at least one term but less than one year.
And there has been a further increase in the percentage of schools that have at least one advertised vacancy or temporarily-filled post.
For primary schools, the proportion rose from 6.9% in 2015 to 8.9% in 2016, and for secondary schools it rose from 23% in 2015 to 27% in 2016.
This happened in the year when the number of secondary school pupils rose to 2.76 million – the first rise since 2005.
Today's DfE report on workforce statistics acknowledges:"The secondary school population is projected to continue increasing to 3.04 million by 2020 and further until 2025, when it is expected to peak at 3.33 million."
Teacher retention improves
The figures also reveal that the total number of full-time equivalent (FTE) qualified entrants to teaching fell from 45,120 in 2015 to 43,830 in 2016 – representing 10.1% of the total qualified teaching workforce, the lowest proportion in five years.
But retention has improved slightly. As a percentage of qualified teachers, leavers fell from 10 per cent in 2015 to 9.9% in 2016.
Between 2015 and 2016, the total number of teachers overall increased by 4,000 to 457,000 FTEs. But the number of secondary teachers fell by 2,700, to 208,200 in 2016 – a 1.3% decrease.
Secondaries also saw a fall of 2,200 in the total number of FTE teaching assistants, to 50,100 FTEs in 2016 – a 4.2% decrease.
School support staff numbers fell across both primary and secondary schools, dropping by 3,000 FTEs, to 235,000 in 2016.
The overall vacancy rate was 0.3%. The report states: "The teacher vacancy rate remains low and has been around 1 per cent or below (for all teaching posts) since 2000."
A Department for Education spokesperson said: "We have a record number of teachers in our schools – 15,500 more than in 2010. The number of new teachers entering our classrooms outnumbers those who retire or leave, and there are more teachers returning to the profession.
"We know that some schools are facing challenges and we are working constructively with the sector to put programmes in place to address them. At the 2015 Spending Review, we announced we would invest £1.3bn up to 2020 to attract new teachers into the profession. This includes a range of generous bursaries to attract high-quality graduates and the expansion of Teach First into every region of England."
Don't forget to follow us on Twitter, like us on Facebook, or connect with us on LinkedIn!