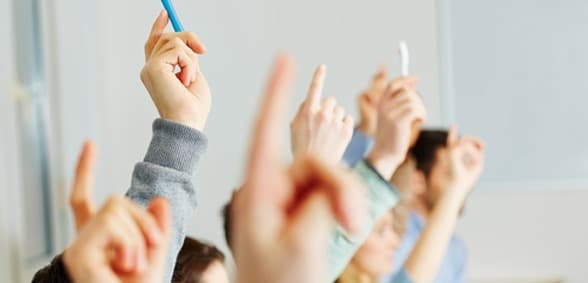 With many Steiner schools failing, Ofsted is urging the government to step in and take a close look at their underlying issues
As reported by The Guardian, Ofsted is calling for the government to look more closely at Steiner schools, after safeguarding issues were highlighted across multiple facilities.
Steiner schools allow pupils to learn at their own pace, in a system developed by an Austrian writer named Rudolph Steiner. This has meant, in many cases, that children fall behind significantly – often unable to write and read until far later than their mainstream contemporaries.
The head of Ofsted, Amanda Spielman, has told Damian Hinds via a letter that the government should "carry out a thorough examination of the underlying principles of Steiner education and consider the extent to which they may have contributed to the common failures we found in our inspections."
Several 'inadequate' Steiner schools are at risk of being shut down entirely, Spielman continued, due to a variety of serious issues.
"Overall, the findings are deeply concerning," she said. "They demonstrate that there are a number of areas of common weakness in these schools, which mean that in many cases, the children attending them are inadequately safeguarded and are receiving a poor quality of education."
Six out of nine Steiner schools that recently received inspections were rated 'inadequate'. The others were rated 'requires improvement'.
The Steiner Waldorf Schools Fellowship, which represents Steiner schools and nurseries in the UK, said: "It is a matter of deep regret when individual schools fail in their duties. There is no compromise where the welfare of pupils is concerned. Our role is to provide guidance to schools in order for them to ensure all standards are in-line with the requirements set out by the DfE.
"Whilst we celebrate the good outcome for Steiner Academy Hereford, we are disappointed that six schools have been judged as inadequate, and have taken immediate action to ensure that standards rapidly improve as per Ms Spielman's recommendations."
Hinds responded to Spielman's letter, suggesting that the DfE and Ofsted officials should work together to discover "what may be lying behind those schools that are failing to meet the standards".
Don't forget to follow us on Twitter, like us on Facebook, or connect with us on LinkedIn!