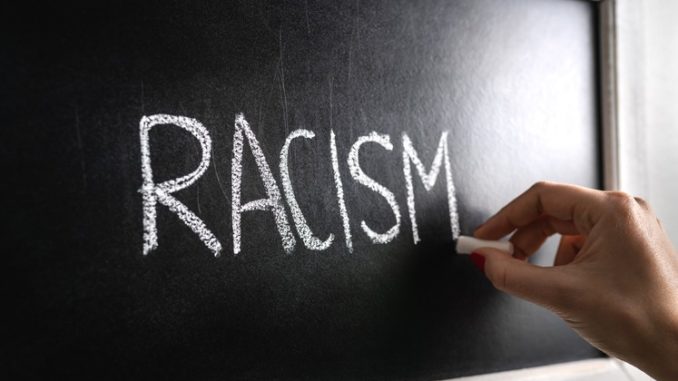 As reported by the BBC, primary-school exclusions for racism in England are up more than 40% in just over a decade with the biggest rise in the North West, official figures show
BBC News analysis of the figures showed:
496 temporary exclusions for racism from primary schools in the academic year 2017-18;
a rise of 40% on 2006-07, when there were 350 exclusions;
in the North West there were 36 temporary exclusions in 2006-07, compared with 76 in 2017-18;
the number of exclusions for racism across all schools in England has fallen over the same period.
Carla moved to Manchester from Bermuda three years ago with her son Nai'm. She said that she was called in by his school and told another pupil had called him "a black midget".
"I was in disbelief. But it did in fact happen, so I was taken aback," she said.
"Then, three weeks later, I got a call again and his teacher was upset."
When she went into school to talk to the teacher, Carla broke down in tears.
"I couldn't believe that children would actually talk like that," she said.
"He was only eight at the time and shouldn't have had to endure this type of treatment."
Nai'm, who plays for his local professional football club's junior team, says much of the abuse happens on the school pitch.
Dr Zubaida Haque, deputy director of race-equality think tank the Runnymede Trust, says racism in schools reflects attitudes outside the classroom.
"We have to understand, schools are a microcosm of society," she said.
"So if we have an increase in hate crime in society, an increase of bigotry or there's bullying going on outside of school, racism in papers and in a politician's narrative, children will pick that up very quickly. And that's what is happening."
John Au says his organisation, the Anthony Walker Foundation set up after the Huyton teenager's racially motivated murder in 2005, has been receiving an increasing number of requests from schools for help.
"Racism and discrimination is a problem that affects the whole of society. It doesn't matter how old we are," Au said.
"Schools should be praised for identifying problems. We have to give them credit for that. When teachers spot things early, it stops them from escalating into something else."
Don't forget to follow us on Twitter, like us on Facebook, or connect with us on LinkedIn!