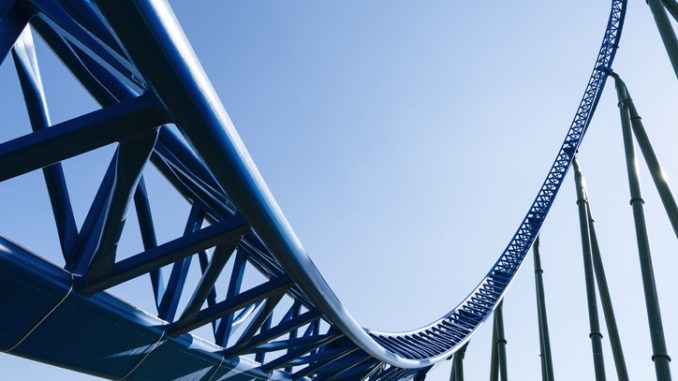 Emma Gray, the working SBM, discusses the rollercoaster that she has been on since March and why trust is key during difficult times
Way back in February 2020 I wrote about how education was one of the pillars of our society and how it's something I have always felt very proud to be part of. Interview candidates will often tell me that they are looking to give something back to their community and there is little that, in my view, is more fulfilling than supporting the next generation to grow into contributing members of society.
That was February. A naïve and carefree time when the classrooms were full of eager learners; staff were looking forward to Easter, and could just see the summer term peeking over the horizon. We anticipated exams, school trips, sunshine and the exciting transition to the next stage of the education journey. By March it was all crashing down around us.
Where were you when you heard the news? I sat in the deputy's office with the head, a yellow fever jab for a school trip to Africa still stinging in my arm, listening in stunned silence as we were told that schools must close, that there would be no more trips, no exams…no summer term.
In response, we made detailed plans and distributed tasks, almost on auto-pilot – doing those things which must be done, trying to prepare our community for what lay ahead.
Strange new world
There are years in history in which life as we know it changes completely – 1066, 1914 and now 2020. I've been in an almost constant battle with myself, torn between wanting to shout from the top of the main block that I don't like this change, and I'm finding it tough, and then admonishing myself because there are many who work in much more challenging and dangerous environments.
I've yearned to return to normality and I've found that working from home is not at all conducive to my own wellbeing. It's only recently that I have come to accept that I have been in an almost permanent state of heightened stress.
As someone who is usually so positive about life, and my role as a school business manager, I found myself walking through a near empty school, day after day, wondering what my role would look like in this new world. What is a school without staff and students? Optimism has been a hard commodity to find in recent months.
I want to say where we are at the 'time of writing', but it seems irrelevant. We are still in a rapidly moving situation and what might be happening tomorrow could all change on Monday (I also don't want to tempt fate). I've always celebrated how the school business manager needs to be nimble but this year has taken agility to the next level.
I've written, and then re-written, risk assessments as the guidance has changed. I've argued for aspects of 'bubbling' that aren't in the guidance but seem sensible and achievable in our setting, and I can't count the number of times I've stuck one-way arrows, that were only supposed to be temporary, back up on the wall.
New solutions
Like many colleagues, I've had to quickly find new solutions to suit the unusual circumstances, and then marvelled at our capacity for change. I've bitten my tongue when presented with some truly bonkers suggestions and patiently explained, over and again, the rudiments of social distancing. I've found it really hard to be sympathetic towards colleagues who are nervous about a return to the workplace, perhaps because I'm still unconvinced about my own ability to effectively work from home. Sure, I can do the 'head down over a screen' stuff at home, but I think we all work best as part of a face-to-face team. I've discovered that this isn't a popular, or widely held, view in the current circumstances.
So, now I've begun to accept that my role is changing, I've been looking on the bright side at some interesting additional roles to add to my CV:
Warehouse operative – managing and rotating the required stocks of PPE and being able to access them immediately on request.
Chemist – understanding, and being able to explain, the active ingredients of hand sanitiser.
Guidance analyst – deciphering government information streams, deciding what is achievable in reality, and what just isn't going to work.
News and travel expert – able to recognise the differences between real news, fakery and leakage, as well as being up-to-the-minute when asked 'How long will I have to quarantine for?'
Change manager – arguably, I was already doing this, but 2020 has taken it to a whole new level!
It's still hard to know what is ahead. The autumn term is looming with uncertainty and the ever-present threat of further lockdown. The cold weather and earlier darkness will inevitably bring new challenges but, finally, I have come to the realisation that there is one thing I have up my sleeve.
There is one key thing I have gained from many years' experience as a school business manager and that is trust. Trust that we can get through this together. Trust in myself and my colleagues. Trust that we can clean the school and keep risks to a minimum. Trust that we can solve the problems as they are presented to us – and then rip them up and start again.
Stay safe everyone, and hang on tight to that SBM sense of humour.