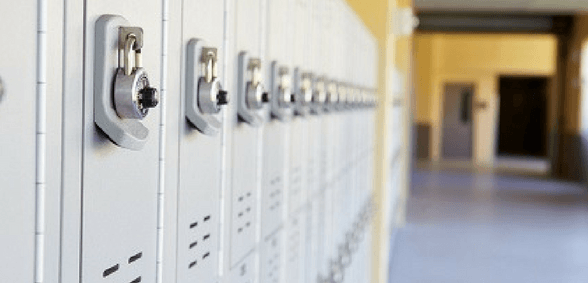 Jack of all trades they say…the role of school business managers covers a broad remit, for some site manager will be one of the many hats that you wear. But are you sufficiently trained?
One hundred and thirty-seven people in the UK were killed last year in the workplace. Correct personal protective equipment can save an employee's life, but the right training is equally important.
As a school business manager, your burden of responsibility for property management will have increased significantly over recent years, especially if you work in a multi-academy trust (MAT).
You may be responsible for geographically distant sites, so you need to trust on-site managers, caretakers and maintenance staff to know their responsibilities and ensure that students and staff are working in premises that are safe and conducive to learning.
Specialist professional service providers now offer courses tailored for key site management personnel in the education sector.
One such company, Strictly Education, has developed a range of half-day and full day courses, focusing on the needs of school business managers, site managers, caretakers, staff and visitors.
The courses increase the awareness, understanding and practices that foster a positive safety culture across a MAT, federation or school, so that safe operations becomes second nature:
Legal responsibilities to protect the health and safety of staff and students are complied with.
Distress caused by accidents and ill health is prevented.
The financial costs of accidents and occupational ill health are avoided.
Strictly Education
Strictly Education is running a number of courses this spring for anyone in the site management chain of responsibility.
Fire awareness training: Wednesday February 14, 2018
To register click here: This half-day course is designed to help members of staff appointed as fire marshals, fire wardens and fire precautions officers to carry out their duties.
The course gives an understanding of fire safety, the requirements of the Regulatory Reform (Fire Safety) Order 2005, the fire risk assessment process, planning and conducting fire drills and keeping proper fire safety records. Live fire extinguisher training can be added for an additional fee.
Site manager training course: part 1 – roles & responsibilities: April 2 or April 10, 2018
To register click here: During this one-day course, attendees are introduced to the typical roles, responsibilities and duties of the site manager or caretaker in the academy environment. This includes managing reactive and planned maintenance, controlling contractors, fire safety and occupier fire safety checks.
The course also benefits school business managers wanting a better understanding of the support they can receive from their key staff.
Site manager training course: part 2 – property related health & safety: April 3 or April 11 2018
To register click here: Attendees are introduced over a full day to the general elements of health and safety, including the regulations that underpin them. Electrical safety, hazard management, risk assessment principles, asbestos management, control of substances hazardous to health (COSHH) and the maintenance of COSHH records are all covered.
This course is useful for school business managers to understand legal requirements for the occupation and use of school premises.

Don't forget to follow us on
Twitter, like us on
Facebook, or connect with us on
LinkedIn!