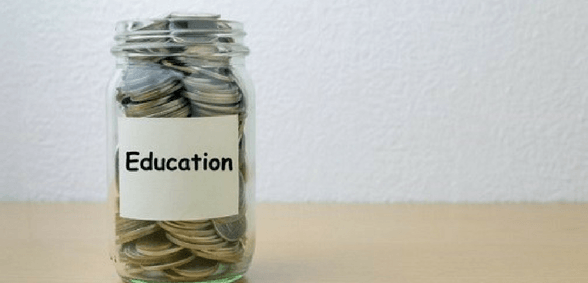 CREDIT: This story was first seen in BBC News
Around £4m has been taken from school budgets in Wales to pay the UK government's apprenticeship levy, councils have told BBC Wales, with one teaching union calling it a "disgrace", BBC News reports.
Employers with wage bills above £3m pay the tax, to ensure larger firms contribute to the costs of training.
UK ministers say Wales receives a "fair share" of the levy's proceeds and Welsh ministers decide how it is spent.
But ministers in Cardiff said that cash was "largely offset" by other cuts.
Employers with wage bills bigger than £3m contribute 0.5% of their payroll to the apprenticeship levy.
Council-run schools are affected even if their own wage bill is lower, as the calculation is made at a local-authority level.
All 22 Welsh councils have wage bills higher than £3m.
Some councils take all the money from central budgets, but 13 have told the Wales Live programme they took a total of £3.8m directly from schools budgets last year.
In total, the tax cost Welsh councils more than £13m in 2017-18.
It has been estimated the Welsh public sector as a whole contributed £30m.
In England, employers who pay in receive vouchers which can be used to fund apprenticeships in return.
But for Wales a proportion of the money raised is transferred from the Treasury to the Welsh Government, which decides how it is spent.
The Welsh Government already has an apprenticeship scheme so the money paid into the levy by schools and other employers in Wales does not end up directly funding apprenticeships here.
As a result of the levy, Wales was given £128m in 2017-18, and that will rise to £133m for 2018-19 and £138m for 2019-20.
Chris Britten, headteacher of Ysgol y Deri in Penarth, Vale of Glamorgan, told the programme the levy was costing his school £25,000 a year.
"The money's just left us, it's left Wales and it's gone over to London and that seems to be an end of it," he said.
"It makes me really angry actually."
Rob Williams from the National Association of Headteachers Cymru said schools should be exempt from the tax.
"It's not right," he said.
"It's a disgrace really that Wales is losing that money from schools at a time when we need it most."
A UK Government spokeswoman said it was committed to making the system work for employers across the UK and it had agreed a funding formula with ministers in Wales.
"As skills policy is a devolved area the devolved administrations will continue to have complete flexibility over how to support businesses through training and apprenticeships."
A Welsh Government spokeswoman said it had told the UK Government it did not think the levy was working.
"The levy is being imposed upon Wales, including the public sector, at considerable cost," she said.
"Any Barnett consequential received from the levy has been largely offset by cuts made elsewhere."
The Welsh Local Government Association has been asked to comment.
Don't forget to follow us on Twitter, like us on Facebook, or connect with us on LinkedIn!