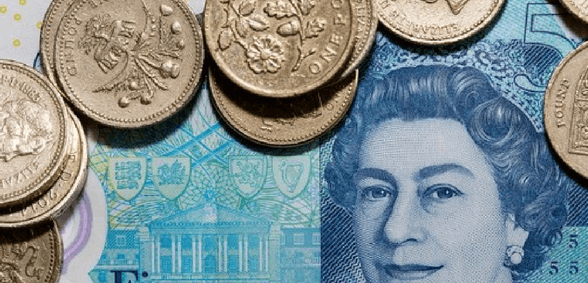 CREDIT: This story was first seen in Tes
Almost half of school leaders think the quality of education in England will decline during the next four years, Tes reports.
Nine in 10 school leaders expect their school's finances to get worse over the next two years, despite new funding announced by the government.
The findings come in a survey conducted by the Academies Show with support and analysis by an independent research consultant, Mark Gill, which also found that 46% of leaders felt that the quality of education in England would decline over the next four years.
Mary Bousted, joint general secretary of the NEU teaching union, described the findings as "quite tragic".
The survey was conducted among senior leadership team members in maintained schools and academies across England. About 650 respondents took part in the online survey in September and October 2017 from email invitations sent by The Academies Show. The overall results are weighted to the approximate proportion of maintained schools and academies.
It was conducted in September and October 2017 – several weeks after education secretary Justine Greening announced an extra £1.3bn for schools over the next two years, found from elsewhere in her departmental budget.
Despite the extra money, which the independent Institute for Fiscal Studies said would freeze per-pupil funding between 2017 and 2019, 65% of school leaders said they expected their school finances to "decline a lot" over the next two years.
A further 25% said they would "decline a little".
Only four per cent said they thought their school's finances would improve. The remaining six per cent thought they would stay the same.
Dr Bousted said the survey results reflected NEU modelling, which showed "that the £1.3bn, while welcome, is not enough".
She added: "I think that school leaders are looking at their actual sums for their school and have found that the £1.3bn, while welcome, does not restore funding cuts that schools have already faced when you take into account increased costs and inflation."
Answering questions in the Commons, Ms Greening described the Schools Cuts website, which is backed by the NEU and gives funding figures for individual schools, as inaccurate and "scaremongering".
Lucy McPhail, director of the Academies Show, said "School leaders are worried about the future of education in this country and see big challenges ahead, especially around finance and funding."
The survey also found school leaders – a term that includes headteachers, chief executives, school business managers and vice principals – are pessimistic about the quality of education over the next four years.
Although 90% said it was currently fairly good, very good or excellent, 28% expected it to decline "a little" over the next four years, while 18% thought it would decline "a lot".
And when asked what the five biggest challenges facing the education sector were, the most common choice was funding, which was mentioned by 94%.
A DfE spokesperson said: "Under this government, there are 1.8 million more children being taught in good or outstanding schools than in 2010. The National Funding Formula – backed by £1.3bn of investment – will mean that for the first time school funding will be distributed according to a formula based on the individual needs and characteristics of every school in the country.
"In addition to this there are now a record number of teachers in our schools – 15,500 more than in 2010 – and overall the number of new teachers entering our classrooms outnumbers those who retire or leave. We recognise, however, there are still challenges facing the profession that we are taking steps to address. This includes publishing guidance on flexible working, to help head teachers identify ways of supporting their staff."
Don't forget to follow us on Twitter, like us on Facebook, or connect with us on LinkedIn!