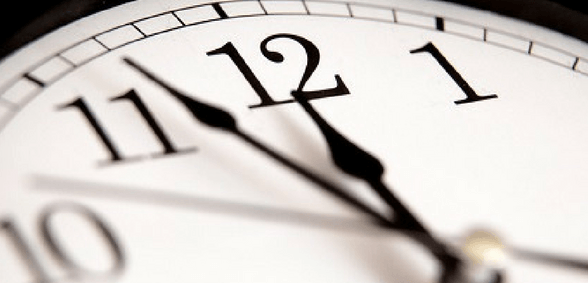 CREDIT: This story was first seen in the Independent
Time out will allow staff to develop an 'exciting curriculum' without 'burning out', headteacher says.
The Independent reports that a headteacher has announced plans to close her school at lunchtime on Fridays to help teachers cope with their workload.
Jacqui Johnson said she hoped more time out of the classroom would allow staff at Ashby Fields Primary in Daventry, Northamptonshire, to develop an "exciting curriculum" without "burning out".
If the plan goes ahead, children would be sent home at 1.15pm on Fridays.
"The recruitment and retention of high-quality teachers is a national problem and one that has a direct, major impact on, not only our children's education, but their well-being and confidence," a consultation letter to parents and carers, said.
"The huge workload that ensures teachers work an average of 60 hours a week during term time and through their holidays to keep up. Many teachers, despite their love of frontline teaching, cannot manage this workload and maintain a healthy work/life balance, and subsequently resign."
"Wraparound care" would be available to children whose parents could not collect them at the earlier time, it added.
The school, which has become a part of the Inspire Multi Academy Trust, hopes to bring in the new timetable at the start of the next school year in September, following a consultation which ends on 4 May.
The proposal has been met with mixed reviews from parents, some of whom feared they would struggle to find and pay for childcare for the extra hours.
One, Emma Lennox, told the BBC: "Not a lot of places will employ you on school hours, let alone half a day on a Friday or a whole day off on a Friday."
The National Education Union called on the government to consider the impact its policies were having if schools were asking to close early to meet demands.
Dr Mary Bousted, joint General Secretary for the National Education Union, said: "The fact that even one school feels driven to put in place such measures to address teacher workload must make government think seriously about the damage its policies are doing.
"Teachers tell us time and again that workload is the main issue that drives them to despair and in many cases out of the profession all together.
"The climate created by the current accountability and assessment regime leads to unrelenting demands on school leaders which lead in turn to unreasonable demands on teachers.
"The government must ensure working practices that have no useful impact on pupil outcomes but are a burden on school staff are stopped.
"Trust should return to the profession and teachers should be allowed to spend their time on making a difference to their students' lives."
Ashby Fields Primary was not immediately available for further comment, the Independent said.
Don't forget to follow us on Twitter, like us on Facebook, or connect with us on LinkedIn!