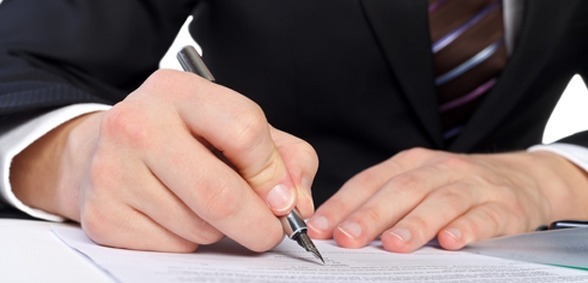 CREDIT: This story was first seen on Gloucestershire Live
All 39 headteachers of Gloucestershire's state secondary schools have signed a letter to Secretary of State for Education Justine Greening stating that proposed changes to county funding will see them lose half a million pounds between them, Gloucestershire Live reports.
The government wants to change the way school funding is calculated, but the plans will hit the county hard. They state:
The majority of our schools will be worse off
The majority of pupils (61%) will receive less funding
The 39 mainstream Gloucestershire secondary schools will lose, between them, almost £0.5m under the new formula.
"Are we to explain to our parents that, their children do not 'need' as much spent on them and are not worth as much as children in other parts of the country?," write the headteachers.
"Even allowing for the extra costs faced by London schools is it really fair that a pupil in Tower Hamlets will be funded at £6,582 per pupil – more than £1,000 more than a pupil in Gloucestershire."
"We want the best for our pupils. We are not naive and we know that funding is not unlimited. The proposed levels of funding, however, will not allow us to offer the standard of education which our children deserve. The longer-term impacts of this will be significant."
Their letter, produced by the Gloucestershire Association of Headteachers, will also be forward to all county MPs.
The letter comes as more than 1,300 people have signed a petition calling for fairer funding for Gloucestershire schools.
Headteachers have warned of larger class sizes and subjects being lost, if the funding cuts go ahead.
Mum Yasemin Wigglesworth launched a petition after her son's school, Thomas Keble in Eastcombe, said it would be the worst hit in the county, losing £130,000 over two years.
In just a week, she has collected 1,360 signatures and more than 400 comments on her petition.
"Thank you to all those who have been sharing the petition, it all helps to raise awareness of the impact these cuts would have," she said.
Her petition will be passed to Stroud MP Neil Carmichael, who is the chairman of the government's Education Select Committee.
He has already said he has met with county headteachers to hear their concerns and will be fighting for fairer funding.
The petition comes as Archway School in Stroud joined the many in Gloucestershire which have already written to parents outlining their concerns about the impact of funding.
Headteacher Colin Belford has written to all parents outlining his concerns and urging them to contact their MPs.
He said: "The majority of pupils in the county attend schools where there will be a funding cut.
"I have met all of the county's MPs and had further meetings with Neil Carmichael.
"Without exception they are doing their best to argue for a better and fairer deal for the county's schools but I know they would welcome your support in this."
Other schools in the county have warned that there will be larger class sizes and subjects will have to be cut from the curriculum if the proposals go ahead.
Andrew Harris of Katharine Lady Berkeley School in Wotton under Edge said: "We are looking at an impossible situation if nothing changes with this funding formula."
Mr Carmichael said: "The issue of fairer funding for schools has always been a priority for me and I hope that through working together with local teachers and governors we can ensure that the government addresses the concerns that have been raised by you and others in its consultation.
Don't forget to follow us on Twitter, like us on Facebook, or connect with us on LinkedIn!