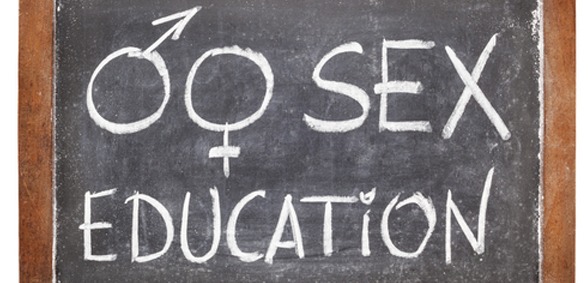 CREDIT: This story was first seen in TES
The teaching of personal, social, health and economic education (PSHE) and sex and relationships education (SRE) is being "fatally neglected" by Ofsted inspectors, according to a report published today.
TES reports that the British Humanist Association (BHA), which published the report, says it reveals the subject receives much less attention than any other.
The government has resisted making PSHE and SRE compulsory, arguing in part that it was unnecessary because Ofsted would pick up any inadequate teaching in its inspections, the association said.
But the BHA said today's findings "completely undermine" the government's claim.
The report, Healthy, happy, safe? An investigation into how PSHE and SRE are inspected in English schools, analyses more than 2,000 primary and secondary school inspection reports from 2015-16.
It finds that SRE was mentioned by inspectors in less than one per cent of reports and PSHE in just 14% of reports, fewer than almost all other established subjects, including history (36%), geography (26%), music (31%) and art (31%).
In light of the findings, the BHA has called once again for PSHE and SRE to be made compulsory in schools.
BHA chief executive Andrew Copson said it was wrong to lay "blame" on Ofsted inspectors.
He said: "The fact is that the attention given to PSHE by inspectors is entirely commensurate with the importance ascribed to it by government.
"Ofsted certainly has an important role to play when it comes to PSHE, as it does in other subjects, but the only way that PSHE and SRE will meaningfully improve is if the subject is afforded the statutory status it deserves. Only then can we properly ensure that children are being equipped with the knowledge and skills they need to stay healthy, happy and safe."
Mary Bousted, general secretary of the Association of Teachers and Lecturers (ATL), said: "The findings are stark and should be of concern to the government. It is shocking that SRE is mentioned in less than one per cent of Ofsted reports, and disappointing that PSHE is mentioned in just 14%.
"ATL calls for SRE to be made compulsory. The government should stop stalling and take swift action. Ofsted inspections alone are clearly not enough to ensure that our children and young people get the information, guidance and support to make good decisions about sex and relationships in an increasingly complex world."
Ofsted said that inspectors "always" assessed to what extent a school was providing a broad and balanced curriculum, making a graded judgement about its promotion of children's personal development, behaviour and welfare.
As part of this, inspectors would gather evidence about PSHE, as well as SRE, a spokesperson said.
Inspectors would also "evaluate how successfully the school is supporting children's understanding of how to keep themselves safe and healthy", they added.
Conservative MPs were last week accused of using a parliamentary filibuster to block proposals to make PSHE education compulsory in all state-funded schools.
The Department for Education has been contacted for comment.