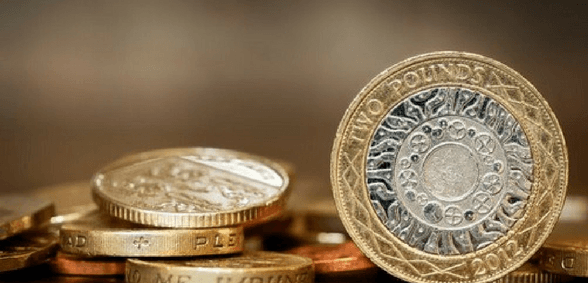 CREDIT: This story was first seen in Tes
Funding pressures have resulted in courses being cut and pupils not being given the education they need, according to campaigners, Tes reports.
Millions of pupils in England are suffering from cuts that have put sixth forms at the "bottom of a funding chasm", according to a report released today.
The financial plight facing sixth forms in schools and colleges is damaging the education of their students, with courses being cut, class sizes increased and not enough teaching time being given, it says.
The report, by the Sixth Form Colleges Association (SFCA) on behalf of a coalition of eight organisations, draws on a survey of 341 schools and colleges.
It reveals that courses in subjects such as modern languages and science, technology, engineering and maths (Stem) have been slashed. Half of schools and colleges have dropped courses in modern foreign languages, with A levels in German, French and Spanish the main casualties, and more than a third have dropped Stem subjects.
More than three-quarters of schools and colleges (77 per cent) are teaching students in larger class sizes and half have reduced the delivery hours of individual courses. Two-thirds of schools and colleges now offer just three subjects as standard, rather than four.
The report states: "Funding cuts and cost increases are having a negative impact on the education of sixth-form students in schools and colleges. Young people are typically studying three A-level subjects rather than four and are doing so in larger classes, with less teaching time."
Funding for 16-19-year-olds has been repeatedly cut in recent years and is now 21% lower than that for 11-16-year-olds, according to the report.
It warns that "sixth-form funding in England sits at the bottom of a funding chasm" and says that the situation is having "a knock-on effect on younger children", with many schools reporting "that their sixth form is being cross-subsidised with the funding for 11 to 16 education".
The report is backed by members of the Support Our Sixth-Formers campaign, which includes the Association of School and College Leaders (ASCL), the Association of Colleges (AoC), the Freedom and Autonomy for Schools National Association (Fasna), and the Grammar School Heads' Association (GSHA). Other members include the National Governance Association (NGA), the NUS students' union, the Schools, Students and Teachers Network (SSAT) and the SFCA.
The campaign is renewing calls on the chancellor, Philip Hammond, to boost the national funding rate for each sixth-form student by £200 to £4,200 – a move that would cost around £244m per year.
The "current underinvestment in sixth-form education is bad for students, bad for our international competitiveness and bad for social mobility", the report says.
It concludes: "To ensure that schools and colleges can continue to transform the lives of young people and develop the highly skilled workforce of the future, an immediate increase to the national funding rate and a more fundamental review of sixth-form funding are both urgently required."
Geoff Barton, ASCL general secretary, described 16-19 education as "the poorest relation in an underfunded education system", adding: "Our young people deserve better than this – and we appeal to the chancellor to act urgently."
David Hughes, AoC chief executive, said: "This is not just a funding issue, it's a moral issue and should deeply concern every one of us. Young people deserve the right investment to support their ambitions and abilities."
A DfE spokesman said: "We are investing nearly £7bn during 2017/18 to ensure there is a place in education or training for every 16 to 19-year old who wants one. Our commitment to education for young people has contributed to the current record high proportion of 16 to 18-year olds participating in education or apprenticeships.
"We recognise that some providers are not always able to offer the full range of subjects and small class sizes can make it difficult to deliver less popular subjects in some locations. It is up to individual schools and colleges to decide which courses to offer to meet the needs of their students, and as part of their curriculum planning they are free to work with other providers to combine resources and maximise their offers."
Don't forget to follow us on Twitter, like us on Facebook, or connect with us on LinkedIn!