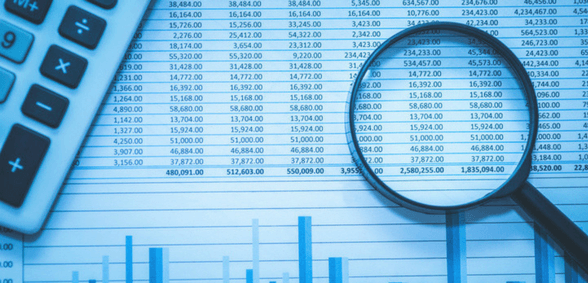 Being able to understand your students – and read between the lines – can be a powerful resource when it comes to delivering an education that plays to their strentghs and works on their weaknesses. Data is invaluable in this. Here Geoff Worth, head of science at Pate's Grammar School, Cheltenham, shares the secrets of their success – offering some pointers on how best to present the data that you collect
Many of us are ready for the start of another academic year, welcoming back existing and new students, and it's at this point that I like to set myself a challenge. It's now that I like to dig down into the school's data and check it is in good working order.
I know this sentence will cause many to raise their eyebrows, or even yawn, but this is the perfect time to get to know more about your students ready for the start of the school year. It's looking at this knowledge that will give us a head start; it will enable us to easily spot pupils who are struggling and highlight any potential barriers to learning.
Data: the gift of omnipotence
I see data as my parachute, my essential tool for the year ahead. The data enables me to know my students and their potential issues. This preparation ensures that I can quickly resolve any problems and avoid any free-falling at the start of term.
I can review current information on a group of pupils and simply review their progress against variables such as attendance, gender or whether or not they have free school meals. It's these insights that will highlight any factors that are impacting a student's learning, providing the information needed to take action.

Top tips for removing barriers to learning from Graham Cooper, head of education at Capita SIMS, and a former deputy head:
Make your data accessible to your whole team in a visual way to ensure effective decisions are made to boost attainment in the classroom.
Review achievements and behaviour incidents every half term and compare groups of learners (SEN, EAL etc.)
Look back and compare data over the last 3 years so progression can be recorded and/or appropriate action taken if improvements aren't being made.
Relax (well almost) when you get the call from Ofsted as all your information and intervention strategies are logged, up-to-date and your whole team knows how to access the data for an inspector.
 A recipie for reading the numbers
However, valuable data analysis such as this is often left to a few dedicated 'number crunchers' in a school.  This complex analysis is not high on most teachers' to do lists, nor should it be. Teachers need to be able to do what they do best – teach.
In order to achieve success we need to create systems that make sense of this information when there is no time to interrogate data. We need to find a way for teachers to use data more effectively. We have hit on a solution in our school and are using tools in our MIS to ensure that staff can access data in a very visual way.
Instead of columns of marks we use Venn diagrams, student progression lines, pie charts and bar charts to show how one group has performed against another or to pin point which students need more support.  Seeing the information in colourful graphs like this makes it far easier for teachers and more enlightening than being presented with a spreadsheet.
If a teacher knows, before the start of term, which pupils – for example – excel in maths but struggle with literacy we are in a great position to put strategies in place to both support their literacy and also continue with their progression in maths. Having data available in an easily digestable manner for teachers means they want to use it and they can then personalise support to each child.
Being better-equipped to read the data
When time is as tight as ever in schools, and workloads are increasingly hefty, it's essential that school leaders have the tools to enable teachers to focus on what is needed for better teaching and, in turn, better learning.
My advice is, make use of all the information that you already have on your pupils and make it available in a visual way that is accessible to teachers. By doing this, you can start the autumn term confident that you know as much as possible about your pupils' educational footprints. It's this intelligence that will be essential in taking your school forward into a successful new year.

About the author
Geoff Worth is head of science at Pate's Grammar School, an 'outstanding' school located in Cheltenham

Don't forget to follow us on 
Twitter, like us on
Facebook, or connect with us on
LinkedIn!