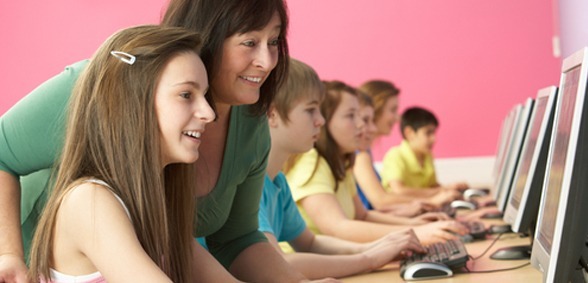 CREDIT: This story was first on Politics Home
The move, which forms part of the government's "industrial strategy", is a "critical part of our plan for post-Brexit Britain", according to the Prime Minister.
Politics Home reports that Mrs May is expected to say backing institutes of technology is about giving "the same opportunity and respect we give university graduates to those people who pursue technical routes".
The plan will see specialist maths schools being set up using the free school model, following the success of such institutions at Exeter and Kings College.
Schools are then set to team up with university maths departments in order to boost the standards of education.
The government is also considering the introduction of maintenance loans for higher technical education.
The overall strategy forms part of a review in to the role of lifelong learning, in particular to help people in industries which are changing or in decline.
Ministers will also consider a drive to promote subjects such as science, technology, engineering and maths (STEM) in order to address a "skills shortage".
Furthermore, applications to technical courses are to be brought into a UCAS-style system, as used by university applicants, to make the process easier.
Business secretary Greg Clark said: "The UK has some of the best universities in the world and our schools are improving. Yet, for too long technical education for school leavers has been neglected, with large differences in skill levels between regions.
"We must improve skills and opportunities so we can close the gap between the best people, places and businesses and the rest.
"It's about making our country one of the most competitive places in the world to start and grow a business.
"We are inviting people throughout the UK to contribute to this work to create a high-skilled economy that works for everyone."
Meanwhile, the prime minister has faced further criticism on her vow to build new grammar schools, which Mrs May said was part of a bid to make Britain the "world's greatest meritocracy".
Headteachers in Somerset have urged the prime minister to rethink her plans, branding new selective schools a "retrograde step" that would undermine successful community schools.
Their joint letter comes despite ministers listing North Somerset as one six areas identified by one think tank recently as likely to benefit from selection.
Addressing Mrs May, the nine headteachers in the region said "no-one could object to the concept of grammar schools in isolation but they do not exist in isolation".
"Where grammars are created, other schools become secondary moderns," they added.
"This is the very definition of a zero-sum game. A child can only receive his or her education in one school. In most cases, teachers only work in one institution."
"The transformation of thriving local comprehensives into secondary moderns will be unpopular with parents, with teachers, and will provide a poorer experience for the great majority of young people," the letter adds.