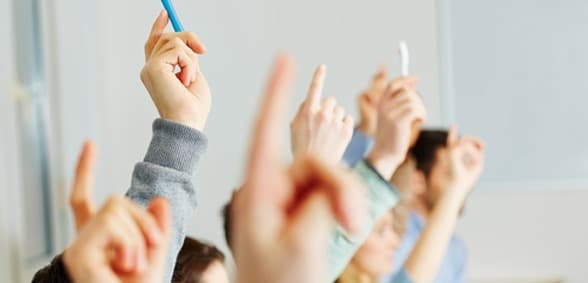 CREDIT: This story was originally seen on the Shropshire Star website
Due to a lack of secondary school places in Telford, Thomas Telford School has outlined its plans to take on over 100 students
In a bid to take on over 100 additional pupils per year, Thomas Telford School in Shropshire has applied to expand its facility.
The school has launched a consultation on its plans; this will last four weeks. It outlined these plans in a letter to pupils' parents and any other affected organisations, stating that there is a real need for more secondary school places in the area and, as such, it hopes to offer more of them.
According to the original story, Thomas Telford's headteacher, Sir Kevin Satchwell, said in the letter:
"We wish to advise that the governing board of Thomas Telford School are launching a four week consultation regarding its intention to increase the admissions intake to the school.
"The reasons for the proposal are: the need for additional secondary school places in Telford, to offer more applicants the opportunity of gaining admission to the school, to fully utilise the additional building which is in the process of being acquired."
On 29 June, the consultation will end and it will be decided whether the school is able to expand from 182 pupils a year to 286.
A spokesperson for Telford and Wrekin Council, Russell Griffin, commented:
"We are aware of this proposal and working with them to ensure that it fits into our overall plan for ensuring sufficient secondary school places for young people in Telford."
Thomas Telford is part of a multi-academy trust which aimed to create a new free school in the area, but plans were put on hold in October 2017 and the application has been withdrawn. Sir Satchwell said that if the government policy which halted the progress changed, he would revisit the idea of a free school that could offer places to 1,220 places.
Don't forget to follow us on Twitter, like us on Facebook, or connect with us on LinkedIn!