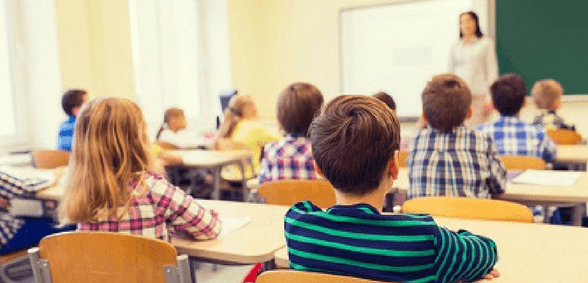 Damian Hinds, the education secretary, has announced that he is working with leading employers to help primary schools offer the best careers education
To mark National Careers Week, which runs from Monday 4 March to Friday 8 March, all primary school pupils will benefit from careers education developed by top industry professionals, thanks to a new initiative from Damian Hinds.
The Department for Education has published research that shows 96% of primary schools are offering tailored career activities to pupils, despite not being compelled to, and is committing ensure this reaches 100% by working with industry professionals.
Hinds said: "Careers advice has thankfully moved on from my school days, where I once did a multiple choice test and was told I should work in catering.
"Good careers education is such a valuable asset that will help children to explore future possibilities and go on to lead happy rewarding lives.
"I'm pleased to know that so many primary school pupils have access to career-related learning to expand their ideas of who they could become in the future.
"But we want to make sure that support is available to everyone and that it's of the highest standard so that is why we are working with industry experts to produce support primary schools."
Don't forget to follow us on Twitter, like us on Facebook, or connect with us on LinkedIn!