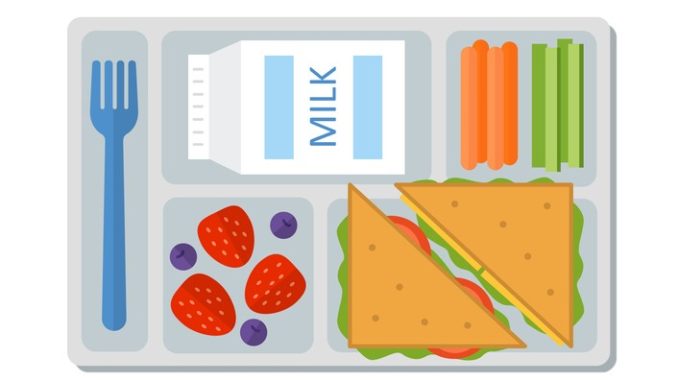 Weekly shopping vouchers worth £15 to spend at supermarkets while schools are closed due to coronavirus are now being provided by the government
Children eligible for free school meals will benefit from a national voucher scheme allowing them to continue to access meals whilst they stay at home. Schools can now provide every eligible child with a weekly shopping voucher worth £15 to spend at supermarkets while schools are closed due to coronavirus.
Schools can continue to provide meals for collection or delivery themselves, but where this is not possible, the scheme will allow schools to provide vouchers to families electronically, or as a gift card for those without internet access.
The vouchers can be spent on food at a range of shops including Sainsbury's, Tesco, Asda, Morrisons, Waitrose and M&S, with the Department working to get more shops to join the scheme as soon as possible. Mike Coupe, Sainsbury's chief executive, said: "Over the last few weeks we have been working closely with the government to get food to those who need it the most. We have introduced measures to support NHS workers, elderly and vulnerable customers and keep our customers and colleagues safe. We are proud to be involved in the government's brilliant initiative, to help provide meals to school children as part of our ongoing commitment to feed the nation."
The Department for Education has also published new guidance on free school meals to help schools and parents prepare.
Commenting on the government announcement, Geoff Barton, general secretary of the Association of School and College Leaders, said: "We are pleased that the government has sorted out this voucher scheme for families who are eligible for free school meals. To date, schools have been making their own local arrangements, so the availability of a national scheme will be some relief.
"But let's be under no illusions. This will be a tough situation for struggling families. They will have to provide lunches for each child for £3 a day, which is obviously not very much. We recognise that this is above the rate that is paid to schools, to allow for the fact that families cannot order food in bulk in the same way. Nevertheless, it will be challenging for parents and carers who already have the extra cost of children unexpectedly at home for an extended period.
"We will be monitoring the situation with our members and representing their feedback to the government."
Don't forget to follow us on Twitter, like us on Facebook, or connect with us on LinkedIn!