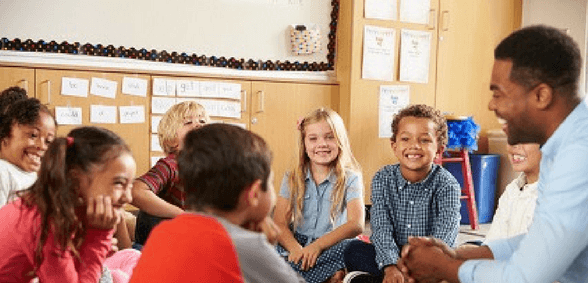 Teacher recruitment and retention can be tricky, eTeach reveals how teachers are searching and how they help schools and colleges meet teachers' needs
3,500 teachers searched the site on Christmas day
160,000 searched the site over Christmas holiday fortnight
Christmas may be the time to cool off after a hectic first-term, but New Year is definitely the time when we look forward to what we want to achieve for ourselves. Teachers and lecturers now have more power than ever to control their own career trajectory; job search technology via mobiles has taken off and education is now a very varied career path with plenty of opportunity for movement to get the position or promotion that you want.
This Christmas holiday, 160,000 education professionals searched eteach.com for the next step in their teaching career and 3,500 were researching career options on Christmas day itself.
What does this tell us about 2018 for schools?
Schools and colleges themselves have become so diverse in terms of what they have to offer their staff that teachers are looking sideways as well as upwards for lifestyle changes. Whilst some employers stick rigidly to traditional models of staffing and recruitment, many have openly embraced the flexible working cultures and progressive attitudes to 'paperwork' that are necessary to offer a genuinely attractive employer proposition.
These employers reveal their candidate-led attitude by simply making it easy for the candidates to apply, offering mobile-optimised career sites and online or one-click apply options. This is to schools' advantage – in short, if candidates can apply quickly and easily, they will apply to more schools, including yours.
It's the schools and colleges who adopt this helpful approach who will attract the top teaching talent this year.
What can education recruiters and purchasers learn from this?
Our data also reveals that each candidate is trawling through fewer adverts before applying, showing that eTeach's trailblazing developments in education recruitment technology have improved the candidate experience for our member schools. This means that our overhaul of eTeach's job search website software at the end of last year has had a direct impact – more of the right teaching vacancies are presented to the right jobseeker, first time. It now clearly sets us apart as the market leading job board by a mile – giving candidates the tools they need to apply to the right schools more quickly while directly increasing the schools' teacher pipeline for every vacancy.
If we are leading, our member schools are too – and that's our promise for 2018.
To find out more about what eTeach can do for your recruitment this year, join us at Edexec LIVE, call now on 0845 226 1906 or request a call back.