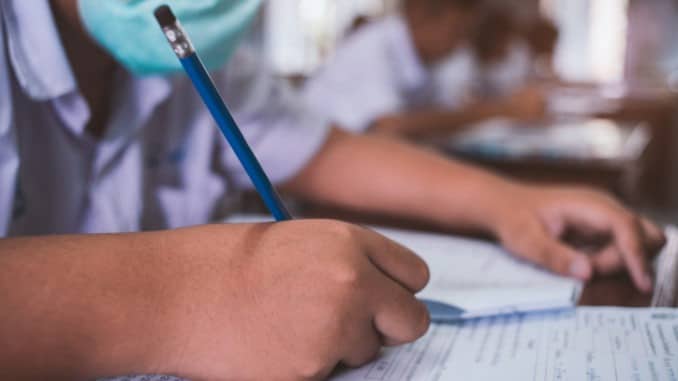 As the Scottish government announces that secondary school pupils will have to wear face coverings in corridors, communal areas and school buses from next Monday, pressure mounts on Boris Johnson to reconsider his stance on face coverings in schools
Education Secretary John Swinney said the new rules would apply to all pupils aged over 12. There will be no requirement to wear face coverings in classrooms where distancing measures are in place.
He said the guidance had been updated based on new advice from the World Health Organization (WHO).
The UK government has said there are "no plans" to introduce similar measures when schools return in England after the summer break.
Following the decision in Scotland over face coverings in schools, Geoff Barton, general secretary of the Association of School and College Leaders, said: "It would be prudent in the light of the decision in Scotland over face coverings in schools, and the recent guidance by the World Health Organisation, for the government in Westminster to review its existing guidance that face coverings are not required in schools in England, and provide clear direction one way or another.
"We have two concerns. First, parents, pupils, and staff, will be anxious about the situation and need reassurance from the government about the public health basis for its policy over face coverings in England, rather than it being left entirely to schools to explain the government's rationale. And, second, if there is going to be any U-turn by the government that it does this sooner rather than later because the start of the new term is imminent."
Former education secretary and Tory MP Justine Greening told Sky News ministers should be "open to looking at what more steps can be taken to ensure children can go back safely".
She added: "If face masks can be part of that and are a sensible measure then they should be considered."
Their words come amid a continuing fight over whether it is safe for students and teachers to return to the classroom over the coming weeks.