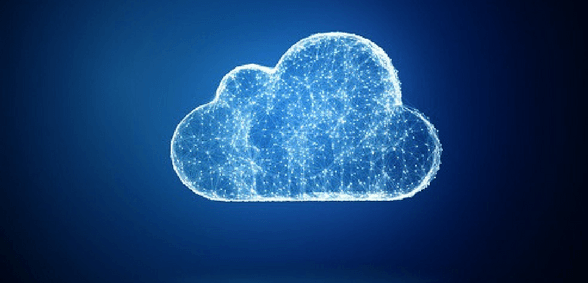 The Arthur Terry Learning Partnership (ATLP) is a consortium of seven schools based in the Midlands, comprising three secondary schools and four primary schools. When the ATLP decided on an organisation-wide migration from on-premise email and Microsoft Office applications to a hybrid cloud solution – via the Office 365 platform C24 – the Six Degrees Group Company was engaged to assist. We take a closer look at the challenges faced and the solutions arrived at
The IT situation
Prior to the migration project the in-house IT systems across all the ATLP schools were ageing and required upgrading to cope with demand. All three secondary schools had an on-premise deployment of Microsoft Exchange, whilst each of the primary schools used a hosted email service from a third-party provider. In both instances, the level of service was not able to meet current and future needs.
Additionally, physical space on-site at the secondary schools was running out so expanding the existing physical infrastructure was not an option.
The primary schools' hosted service was not able to deliver effective collaboration capabilities; the schools could not communicate between each other in a simple and cost-effective manner using existing systems and flexible collaboration was not possible between different devices and locations. This resulted in an unsustainable long-term model, creating obstacles for the schools to achieve their ongoing objectives.
Clear objectives
The Arthur Terry Learning Partnership had four key objectives:
Reduce time wasted in lessons due to issues created by legacy IT systems
Make learning and collaborating easier
Continue delivery of an excellent standard of IT to all students and staff
These objectives needed to be achieved at the same time as reducing IT spend.
The overarching objective was to allow students to access their learning materials and information at home, at school and from mobile devices.
With changes come challenges
One of the major challenges with the ATLP migration was the mix of on-premise exchange environments and hosted solutions. It was critical that their provider could ensure the seamless transition of services between on-premise and cloud exchange environments.
Although exchange migrations can often be a straightforward process, the scale of this project added complexity; the ATLP is responsible for the data of approximately 4,500 students and staff. The student and staff base needed to be migrated to their new exchange environments overnight when it would not cause disruption to learning or working activities.
Furthermore, in order to comply with data governance regulations, the ATLP needed to ensure that any emails or data would be located within the European Union at all times. This requirement was non-negotiable and a critical design success factor.
Overall, these challenges had to be overcome whilst remaining cost-effective and not incurring further additional cost to the learning partnership.
Working with the right people
ATLP has worked with C24 for a number of years; C24 provide a range of services from delivery of server, networking and desktop appliances through to helpdesk support and onsite consultancy services.
For this project it was important that the supplier had a close relationship with Microsoft – the chosen platform. As Microsoft consultants, C24 were able to engage at all stages of the project – from planning through to delivery and migration.
Why Office 365?
The ATLP ultimately chose Microsoft's Office 365 solution due to its ready-made integration capabilities with the schools' existing digital infrastructures. The fact that the service was a proven solution with clear migration paths for each legacy scenario meant that the project was less risky, especially with the user numbers that the ATLP needed to cater for.
What has the move to the cloud meant for the ATLP schools?
Students have not noticed any disruption or change to their mail services – highlighting how the migration was completed non-disruptively.
Staff communication within and between schools has increased and become more efficient and collaborative through the use of Skype for Business and its instant messaging functionality.
Staff and students can now call between schools more cost-effectively via Skype, receive responses more quickly through instant messaging and share files and work documents.
IT teams can now deliver remote support via desktop sharing, resulting in issues being fixed quickly and without the need for travel time.
Students can collaborate with each other through Office 365's communication systems.
There is a seamless link between a student's files at school and at home meaning they can access learning materials wherever they are.
The ATLP have benefitted from being able to offer free Office Professional 2013 packages to students due to the school's enterprise Microsoft Licence.
Onwards and upwards
ATLP is now evaluating other ways that cloud services can be integrated into their organisation to strengthen the services they deliver to students.
It's recognised that, due to the complexity of their environment, it's likely that they will continue to adopt a hybrid cloud approach, where some services remain on premise, some are delivered by third party specialists providers and others are consumed from the cloud.
Don't forget to follow us on Twitter, like us on Facebook, or connect with us on LinkedIn!