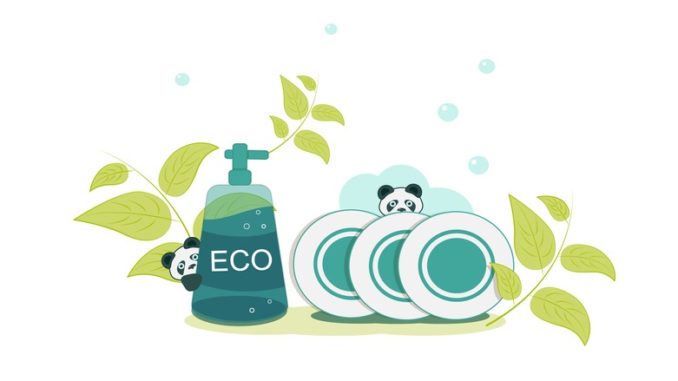 As the world strives to become a greener place, one of the areas which has become a focus is sustainable cleaning solutions. Making cleaning more sustainable can be described as cleaning using fewer resources such as materials and energy for each job, and minimising emissions and waste
The UK Cleaning Products Industry Association (UKCPI) have written a guide explaining what sustainability actually means when it comes to cleaning products; this includes an explanation of the life cycle of a product and the three aspects of suitability.
The life cycle of a product
The life cycle of a cleaning product involves the resources – such as materials, energy and water – which are used at many different stages, from manufacture of the product, through transport and storage in the shops, to the point at which it is used for cleaning as well as the spent cleaning solutions and packaging disposed of after use. Improving sustainability means finding ways of making an overall improvement across the whole life cycle – for example, using a product that took less energy to manufacture would make no sense if it needed twice as much to transport and use.
Life cycle analysis studies show that, for most cleaning jobs at school, the key resources consumed are:
Raw materials to make the product's ingredients.
Packaging to keep it safe, intact and easy-to-use from manufacture until it's all been used.
Energy to manufacture both product and packaging, transport them to the shops, and to heat water or run washing machines during the cleaning job itself.
Water, at all the same stages, from cradle to grave.
The three aspects of sustainability
Within the definition of sustainability, a further split can be made into three sub-categories:
Economic sustainability: having products and equipment that are affordable for those who use them, as well as financially viable and providing stable employment for the people and companies who make them.
Social sustainability: health and wellbeing — cleaning protects our health by removing harmful germs or allergens and contributes to our wellbeing by keeping our homes and clothes attractive and comfortable. But cleaning mustn't harm health — products and equipment must be safe for users and safely manufactured so they don't harm the workers who make them.
Environmental sustainability: living within the resources of the planet and making sure the environment and wildlife are not harmed, either when the products are made or when they are used and disposed of after use.
A quick way to evaluate the sustainability of a cleaning product is to check its formula, how it is packaged and whether it has any features of formula innovation (e.g. multi-purpose). If it is sustainable in all three of these areas you can then check whether it is also economically, socially and environmentally sustainable.
Using this guide to check sustainability when procuring cleaning products should ensure that your school is a greener cleaner!
Don't forget to follow us on Twitter, like us on Facebook, or connect with us on LinkedIn!