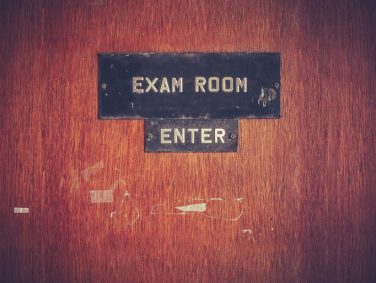 As reported by the BBC, Scottish schools are cutting back on the number of exams pupils are allowed to take
According to new research, Scottish schools are cutting the number of exams pupils are allowed to take.
Reform Scotland is claiming that the number of National 4 and 5 courses has been reduced over the last few years – an 'unintended consequence' of the Curriculum for Excellence (CfE), critics say.
The organisation's research shows that only a small number of Scottish schools are allowing pupils to sit more than six of these exams.
In the previous Standard Grade system, most schools allowed pupils to take between seven and eight exams.
In response, the Scottish government is insisting that the qualifications pupils leave school with are what matters.
Keir Bloomer, one of the architects of the CfE teaching programme, said: "One of the purposes of CfE was to broaden pupils' education, but instead the way in which it is being implemented is narrowing it significantly.
"There is ample opportunity for pupils to combine practical and academic options when they are enabled to sit nine, eight, or even seven exams, but when we narrow it down to six or five there is very little room for manoeuvre.
"Reducing the number of subject options is not a government policy.
"It has come about by accident; the unintended consequence of ill-conceived advice. This is the hallmark of poor management. This is a lose-lose."
Chris Deerin, director of Reform Scotland, added: "We are in real danger of opening up a new type of attainment gap in Scotland – one where children who are allowed to sit eight or nine National 4s or 5s will have a distinct advantage over those restricted to five or six, regardless of the latter's ability.
"The schools cutting the number of exams on offer are typically those serving our more deprived communities, further limiting the life opportunities of children who may already be disadvantaged."
Don't forget to follow us on Twitter, like us on Facebook, or connect with us on LinkedIn!