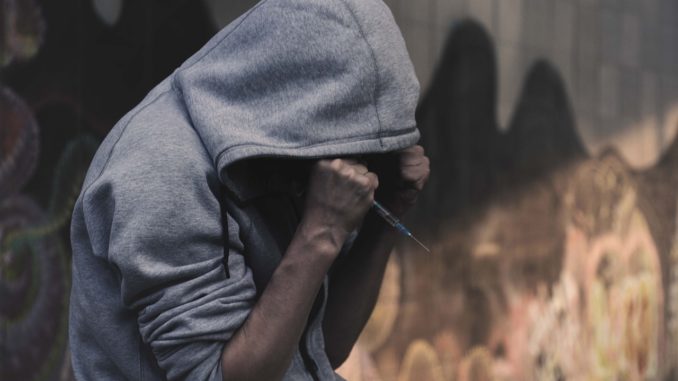 The UK's biggest trial of school-based drug prevention is being launched by Cardiff and Bristol Universities
Researchers at Cardiff and Bristol Universities are running the largest ever trial of a peer-led drug prevention programme in schools across South Wales and the west of England.
FRANK Friends will run over three years, across 48 schools, and involve around 5,655 students. It will evaluate the effectiveness and cost-effectiveness of a peer-led programme in preventing drug use among young people.
Year 9 students (aged 13-14) will be asked to nominate other students who they think are influential and those in the top 17.5% of nominations will be asked to become peer supporters.
After two days of training, the selected students will be asked to have conversations about the potential harms of drug use with their peers over a 10-week period.
Study lead and chief investigator, Dr James White of the Centre for Trials Research at Cardiff University and DECIPHer, said: "There is limited evidence that drug prevention interventions are effective. The latest UK data indicate that 37% of 15-year-olds have tried an illicit drug and more than 13,000 11 to 18-year-olds accessed drug treatment in the UK.
"Schools provide a systematic and efficient way of reaching a large number of people every year. This randomised controlled trial is the best way to determine if the FRANK friends intervention prevents drug use among young people."
Randomly split into two groups, 24 schools will receive FRANK friends and 24 will continue with their usual schooling.
The research team will collect information on drug use from all of the participating students before and after the programme is delivered to see if there are positive changes in student drug use, and whether these changes are greater within schools that received the intervention compared to schools that did not.
They will also conduct interviews with peer supporters, other students and trainers, and observe training sessions to explore what happened during the training, how people feel about the intervention, and in what ways it has been useful.
Finally, they will calculate the cost of the intervention and weigh this up against any benefits in terms of student drug use to see if it provides good value for money.
Don't forget to follow us on Twitter, like us on Facebook, or connect with us on LinkedIn!