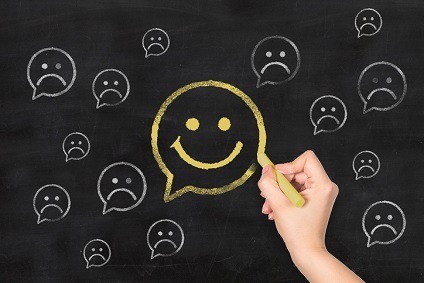 April is Stress Awareness Month. Here Richard Holmes, director of wellbeing at Westfield Health, explores the five top traits every line manager needs to have in order to offer support with – and reduce – stress and mental health issues among employees
Stress is a huge issue across the UK and, with millions experiencing high levels of stress that can be damaging to health, this is a public health challenge that needs to be taken seriously.
So, what can school leaders do? There's never been a better time for organisations to take action than National Stress Awareness Month, which aims to raise awareness of the causes and cures of the national stress 'epidemic'.
The first point of call should always sit with line managers – but it can be challenging to make sure this role is fulfilled successfully. Here are some traits line managers need in order to ensure their workforce is happy, healthy and less stressed.
1. Be approachable
For employees to feel able to come to their line manager during times of stress, approachability is key. This can be as simple as always smiling and greeting the employee every day – to holding casual meetings rather than always keeping it formal with a one-to-one. A line manager may also seem more approachable outside of work, so try going for a coffee or taking an employee for lunch as a treat. This should all help to create a friendly and approachable atmosphere where colleagues feel comfortable and relaxed.
2. Understand communication styles
Alongside being a good communicator, a line manager should also have the ability to understand different communication styles and different thresholds that will change from employee to employee. Any misunderstandings can lead to employees feeling unable to speak with their line manager – and even to conflict. Line managers should practice active listening to make sure they understand exactly what their colleague is trying to tell them, so that they can share advice and empathise accordingly.
3. Always show interest in development
Whether it's as simple as supporting a colleague in their career development, or working with them to develop tactics to cope with stress and other mental health issues, a line manager should always show interest in this. Employees who believe they have a line manager who actively wants them to do well in all aspects will feel much more able to go to them if they'd like to learn or develop in the workplace – which will, in turn, help to reduce any stress they may be experiencing.
4. Emotional resilience is crucial
When it comes to being a line manager, supporting other colleagues through difficult times is a key part of the role. This can be emotionally taxing, so it's crucial that line managers develop emotional resilience to remain calm and productive – even in challenging circumstances. This will maintain the morale of individual employees and teams, and colleagues will feel supported by their line manager, and able to speak with them without this affecting their working relationship.
5. Don't claim to be an expert
Although advice and reassurance is a crucial part of being a successful line manager, it's important to realise that this doesn'tmean this role includes counselling. Giving incorrect advice can be just as bad as not giving it at all so, for anyone that doesn't feel confident in advising employees on what they can do to help reduce stress, it's much better to share any issues with the most appropriate person – always at the colleague's discretion, however.

Don't forget to follow us on 
Twitter
, like us on 
Facebook
, or connect with us on 
LinkedIn!