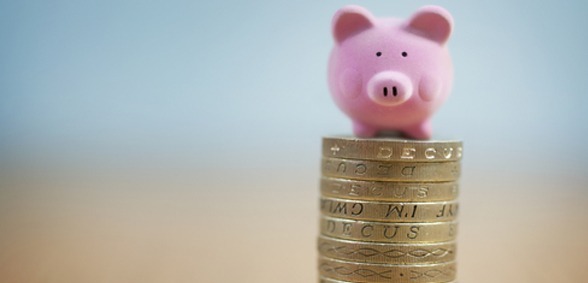 CCS helps schools make great savings everyday – how much could you save?
As the UK's largest public procurement organisation, Crown Commercial Service (CCS) works closely with the Department for Education (DfE) to help schools and academies of all sizes reduce their running costs. This is vital in ensuring that as much of your precious budget as possible can be spent in the classroom.
Over the past few months we are proud to have helped:
Rainhill School save £2,500 in three months on supply teachers;
Arundel CE Primary School save £1,200 on tablets;
The Focus Academy Trust save £7,500 on their water bills; and
Lampton School save more than £2,700 on supply teachers.
Why not take a closer look at our deals for schools to see how much could you save?
Supply teachers and temporary staff – supported by DfE
This deal gives you a compliant, cost-effective way to find temporary staff with an easy-to-use online agency selection tool – and the peace of mind of robust background checks to the highest standards. From supply teachers and classroom assistants, to admin support, cleaners and head teachers, you can fill virtually any temporary role you have a need for at your school.
Transparency on agency mark-ups means you will know exactly what you are paying and there are no temp-to-perm fees after 12 working weeks (subject to four weeks' notice). The rates you will see on the agency selection tool are maximum rates so, by negotiating further, you will know you can get an even better deal!
'School Switch' – supported by DfE
Our new, online energy switching service gives you a flexible, simple way to compare quotes and buy energy – without the need for specialist knowledge. Get instant, bespoke pricing based on your requirements, transparent viewing of supplier prices, and the ability to fix prices for a term defined by you.
By switching energy suppliers schools are, so far, saving an average of 20%!
Technology products
Our catalogue of products – including tablets, laptops, smartphones, accessories and software – offers prices up to 30% cheaper than comparable items on Amazon. We also run regular bulk buying opportunities for technology hardware and for mobile voice and data services.
Coming soon: education technology
This new deal has been designed in collaboration with the DfE. Whether you need a one-off IT service or a long-term technology partnership, we can help you buy everything – from fully-managed ICT services, hardware, infrastructure, support and maintenance to broadband connectivity – all from education specialists.
Find out how much you could save
To explore the wide range of CCS deals which your school could benefit from please visit ccs-schools.uk.

Our team of commercial experts are on-hand to help you through the procurement process so, if you have any questions to help you get started, please get in touch. Call us on 0345 410 2222 or email
[email protected]
.
Don't forget to follow us on 
Twitter
, like us on 
Facebook
, or connect with us on 
LinkedIn!