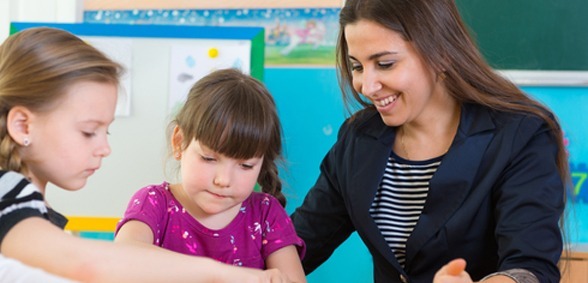 The Department for Education has revealed plans to better support teachers and social workers alike to support vulnerable children
Teachers and social workers will receive advice on improving vulnerable children's well-being, behaviour and school attendance, as part of the the education secretary's vow to tackle their significantly worse educational outcomes.
The adversity and trauma experienced by children in need is shown to have a lasting impact on their educational outcomes, which has a knock-on impact on their adult life.
To tackle this, the Department for Education has published findings on how professionals who work with vulnerable children can better identify children in need and what schools and social care can do to help these children.
Damian Hinds said: "It's a measure of a good society how we treat children who are most in need of our support. If we truly aspire for all children to succeed, whatever their background, we cannot ignore the stark reality of the poorer outcomes for this group of children who have already been through more than we would want our own children to experience.
"There is no reason why we should have a lower aspiration for a child in need of help or protection than we do for their peers.
"Whether it is making sure a child has a consistent and trusted member of staff or taking the time to speak to a child the morning after they have witnessed domestic abuse, I hope this practical advice can help those leaders in schools and social care, alongside our hardworking teachers and social workers, understand how we can collectively do to more to support these children.
"Together, we can help them have greater opportunities to fulfil their potential."
Don't forget to follow us on Twitter, like us on Facebook, or connect with us on LinkedIn!