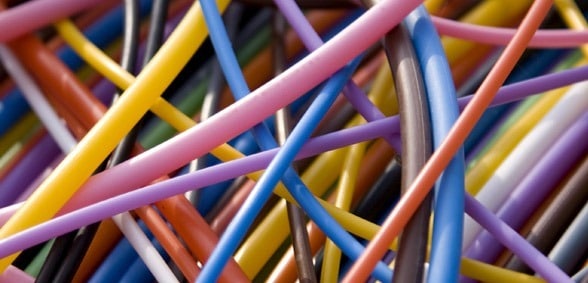 IT has become integral to school operations; your IT network going down might now equate to an electric fault! That's why it has to 'just work' says RM Education
IT is now the fourth utility, after gas, electric and water; it has to 'just work' because it is integral to the business critical functions of your school. So, you have to be able to take your IT for granted like this:
Your staff and pupils can work together anywhere without any fuss
Pupils can access their homework online, collaborate with their peers easily.
Teachers can review progress, mark work and provide feedback quickly and efficiently.
You don't print out work to mark it, or have to hand out worksheets at the start of the class.
IT does this for you by providing a strong and stable platform for sharing and learning.
Any issues are fixed quickly and effectively when you raise them
Your technicians have good processes in place so that calls are effectively prioritised.
Any issues that directly affect lessons that are imminent or underway are top priority.
There is no favouritism where one teacher's issues are fixed before another's.
IT does this for you by minimising any negative impact on your precious lesson time.
You don't have many issues in the first place
Your technicians are proactively checking for problems so they find them before you do.
Your network is continually monitored for potential future issues.
Your user's IT experience is scrutinised to ensure they don't have interruptions to lessons.
IT does this for you by ensuring your staff are confident in the technology you have.

Your network is modern and reliable
Your technicians are up-to-date on the latest solutions that work best in education.
Your devices are refreshed regularly to ensure they don't cause frustrations.
Your internet connection is safe, effectively filtered, fast and reliable.
IT does this for you by driving innovation in teaching and back office solutions.
You know your IT is good value for money
Your technicians explore and embed potential cost saving opportunities.
Your current assets are used in the best way, and for the maximum impact on attainment.
Your in-house technicians support your teachers to use IT in the most effective ways.
IT does this for you by continually reducing the cost of improved outcomes.
In today's world of 'big data' there is no excuse for poor management of IT. If you have the right systems, processes and people in place to support you there is no reason why you can't have complete availability and total trust in your network. It's not easy to do this completely in-house, but with the right combination of your technicians supported by well-aligned bought-in expertise and services, a model where reliable IT is 100% available is now more than within reach; it is an essential part of running an effective school.

Contact RM
If you would like to take up our no-obligation offer of an IT Health Check for your school to benchmark your IT strengths and weaknesses, please email the RM Flex team at
[email protected]
, call 0808 172 9534, or message us via live chat on our website at
www.rm.com/flex 
Don't forget to follow us on
Twitter, like us on
Facebook, or connect with us on
LinkedIn!