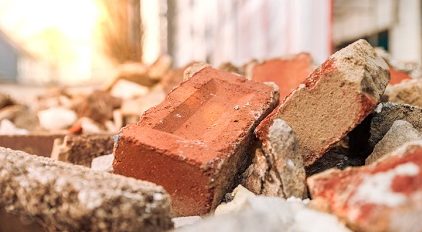 CREDIT: This story was first seen in Tes
The Priority School Building Programme, involving hundreds of schools, is given an 'amber' rating in new government report, Tes reports.
The government's flagship programme to rebuild hundreds of schools in England is suffering from a lack of interest from contractors, delays and rising costs, a new report reveals.
The Priority School Building Programme (PSBP) was brought in by the coalition government to replace Labour's Building Schools for the Future.
Its first phase involves rebuilding or refurbishing 260 schools, while the second phase is rebuilding or refurbishing a further 277 schools.
The government's Annual Report on Major Projects 2016-17, released today, gives the programme an "amber" rating, based on its status at 30 September 2016.
This is defined as: "Successful delivery appears feasible but significant issues already exist, requiring management attention. These appear resolvable at this stage and, if addressed promptly, should not present a cost/schedule overrun."
A commentary from the Department for Education says that the state of the construction market is the most significant of "a number of external factors" that "continue to impact the programme".
It says: "Over the last 25 to 27 months we have experienced a lack of interest from contractors in the new batches of schools being released into procurement and experienced contractors seeking additional funding. This has resulted in delays against our internal delivery programmes, expenditure slipping backwards and an increase in the overall cost to deliver the programme.
"We continue to review and adapt our market strategy to identify further opportunities and solutions to drive value for money for the projects remaining in the programme pipeline."
It adds that the second phase of the programme is at an early stage of development, and there is confidence that good progress is being made.
The report adds: "All current indicators point to PSBP being delivered within the approved Budgeted Whole Life Costs."
Don't forget to follow us on Twitter, like us on Facebook, or connect with us on LinkedIn!