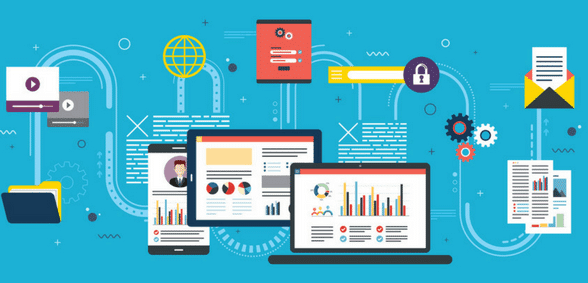 Flipped learning – at its most basic level – means that students are encouraged to take ownership of their educational experience. Technology allows teachers to introduce a subject and students then interact with it in an active and engaged way.
Here we look at how technology is enhancing the flipped learning experience and consider how you can bring it to your students.
Students today engage in a different way. The trees they climb are virtual, as are the games that they play. Digital natives, they are completely comfortable with technology and education must reflect this and meet them on their level. Where does flipped learning come into this? When effectively implemented it can enhance teaching and learning and provide opportunities to improve attainment and progress; technology – as an enabler – is the ideal tool to facilitate this.
Understanding the concept
Flipped learning should be implemented at whole school level to ensure that it's effective and, to make this possible, the entire school community needs to understand the concept, the aims and the gains to be made. "Flipped learning is a conceptual teaching style which empowers learners to collaboratively explore a question or subject. This is then fed back in a guided and open manner – in other words, embracing the concept of directing attention away from the teacher to the student," Andrew Howden, education technology consultant at North27, explains. The implementation of flipped learning methodology can support the more effective use of teacher-time spent with students in the classroom, improve the provision of learning beyond the classroom and help students to be independent and reflective learners.
Even the most inspirational and experienced teacher cannot secure a good outcome for any student who's not engaged
If you are considering introducing it to your classrooms Andrew advises that you chat with your teaching and learning leaders. It's important to have their insight into how it might work in their classrooms as well as considering the benefits and challenges they foresee and any resources or tools that might be needed to facilitate implementation. He also suggests gauging what other schools are doing and whether they can support you. Further, the internet will have a wealth of information – Andrew suggests edtech blogs, Twitter, Pinterest, forums and academic studies – for example, the 2015 Nesta report.
It's important to identify the objectives that you hope to secure by introducing a flipped learning model and also the scale of implementation – for example, will it be introduced in stages or rolled out across the whole school at the same time – and to consider its introduction to staff, students and parents in addition to the necessary CPD that will be required. For network managers and school business managers (SBM) it might mean looking at the hardware and software that will be required – whether the school has a sufficient digital infrastructure – for example, online platforms, apps, etc.
Providing the resources
While flipped learning is driven by educators, SBMs are also facilitators. "They need to understand that the implementation of online learning systems and related cost should be seen within the context of the jigsaw pieces that are required for success," Bob Usher, content manager at London Grid for Learning, says. "It's not just about the system itself; it's about the investment in hardware, staff training and senior management time to engage and lead the development."
So, what tools are required? "The right ones!" Andrew laughs, adding that this depends on the objectives and the task. "Stability is the key so, working backwards: a solid wired infrastructure –internet connection, servers, switches and cabling, etc., a good (reliable) wireless network and simple, easy-to-access devices – for example, tablets – followed by appropriate applications/apps and supported with user-training," Andrew says and advises that, if you encounter an issue with any of these aspects, you should carry out a quick root cause analysis and take immediate action.
Flipped learning is a conceptual teaching style which empowers learners to collaboratively explore a question or subject
The technologies to support flipped learning have been around for a while, Bob says. "For example, the online platforms that allow controlled access to any and all resources used both in and out of 'lesson time'." But there are also emerging platforms, such as social media, that schools have begun to look at as tools for communication and also for learning – though with caution. "Social media can be used to support 'flipped learning' – although the public nature of certain systems and related safeguarding issues may result in more problems than opportunities," he says.
Plus, there's a continuous stream of new apps covering all subject areas hitting the market – some free, some designed by other educators and shared. Trialing different flipped techniques is an important part of the process and Andrew suggests that you encourage staff to experiment with apps creatively and set aside a small budget just for that. "The internet has countless lists of resources and apps. A great example I've seen in practice was in a history lesson where a voice recording animation app was used. Following some research into the Tudors, groups of children used the app to act out the part of a chosen character – bringing history to life."
Assessing the real benefits
It's important to be realistic about what you hope to achieve from the introduction of flipped learning. For students, it has been shown to result in them taking a greater degree of control in their learning, becoming more questioning of materials and supportive of their peers. It leads to more focused lessons because it encourages students to work beyond the classroom – even reinvigorating homework!
Naturally, there are challenges. "Many educators talk about the time-saving benefits of technology, which, on the face of it, sounds reasonable but, in reality, the capabilities of technology in an educational context can mean that any gains in time saved can quickly be eaten up by further use of more technology systems to support learning," Bob points out. "In my experience it's more powerful to consider the main aim of technology which is to make us more effective in our day-to-day activities. This offers a more powerful basis on which to focus our efforts and allows us to retain our focus on achieving our stated aims. This works for both teachers and students alike and can cut down on the waste of precious time in an era of intense scrutiny from the school inspection regime and the changes to the curriculum and related assessments."
Beyond the classroom
When using a method which requires engagement outside the classroom it's important that teachers ensure students have access to the necessary external resources; you should support technologies which can facilitate access, such as VLEs – now often referred to as cloud platforms. Bob advises that you do your homework before investing time or money in these. "There are a number of different platforms available to schools at varying levels of cost. It should be remembered that the definition of 'cost' is important, as a platform might appear cheap, or even free, but its successful implementation is invariably an expensive undertaking as you ensure that suitable hardware is available to the end-users and staff are appropriately trained and fully engaged with the technology through effective implementation from the school's senior leadership team."
One aspect that needs consideration is ensuring that all students have equal access to materials; this may be difficult for some students outside the classroom/school perimeters. The prevalence of mobile 'phones amongst today's children can diminish this risk by offering the possibility of widespread access. However, Bob observes that this isn't a perfect solution as many schools choose to restrict the use of personal devices. "Such policies may come under increasing strain as school budgets for continuing investments in IT systems decrease."
Where technology and flipped learning methodology are implemented effectively you have the opportunity to enhance every pupil's learning experience and to boost their engagement, attainment and progress. The question is, are you up to the challenge?
This article featured in the March issue of Education Executive. Subscribe now to keep up-to-date with the latest in school business management and leadership.
Don't forget to follow us on Twitter, like us on Facebook, or connect with us on LinkedIn!