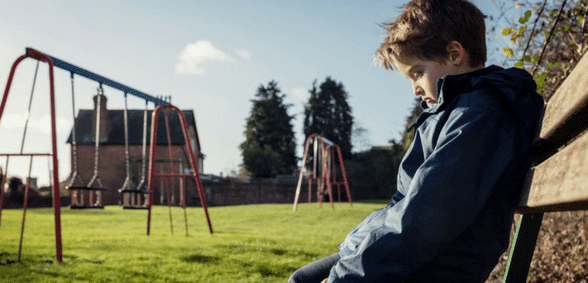 The results of a survey conducted by the Diana Award show that almost half of children are frightened to return to school due to bullying
As reported by The Telegraph, new YouGov poll for the Diana Award has revealed that 46% of children are deeply concerned about returning to school due to fear of being bullied.
10 million children and young people return to school this week, and concerns that bullying is too normalised for laws and procedures to make much of a difference are rife.
Dr Elizabeth Nassem has researched the topic of school bullying at Birmingham City University. She believes that bullying is often not addressed at its root causes, with those in positions of power focusing instead on punishment.
She said:
"They way it is being dealt with is by children being put into isolation, into detention, but they are not being asked what they have done wrong or why, the root causes are not being addressed. We need to listen to the children."
The YouGov poll surveyed 1,003 children of secondary school age; 51% stated that bullying made them afraid to put their hand up in lessons, with 40% adding that they have been bullied based on academic ability.
38% of those questioned have missed school due to their fear of bullies, and 22% were even driven out and forced to switch to a different school.
On top of this, seven in 10 parents think teachers aren't doing enough to stop bullying in schools.
Alex Holmes, deputy chief executive of the Diana Award, said: "Bullying is something we haven't got a grip on as a country. It's a problem that we know won't go away but there are things we can put in place that show you can make schools easier and happier places to be."
Paul Whiteman, general secretary of school leaders' union, NAHT, said that the research highlights a lack of resources as a major barrier in tackling bullying.
"The government's cuts to school budgets are bad news for children who are being bullied," he said.
"School staff are the first line of defence against bullying and the best way of making sure it doesn't happen in the first place. But NAHT's research into school budgets shows that more than a third of schools (37%) have had to reduce the number or hours of teaching staff.
"Teaching assistants and pastoral staff in schools also play a vital role in managing behaviour, but more than four fifths (86%) of school leaders have reduced the hours or numbers of support staff because of the cuts. Almost two thirds (65%) of the NAHT members who responded to our survey said that they strongly agreed these reductions have resulted in a negative impact on their school.
"Pupils thrive when they have a great environment to learn in. That environment is created by the skilled professionals employed by the school. Many of these professionals are having their hours cut because school budgets are at breaking point, and there's no sign of any extra money coming from the Treasury, which is a disaster for young people who are feeling bullied at school."
Don't forget to follow us on Twitter, like us on Facebook, or connect with us on LinkedIn!