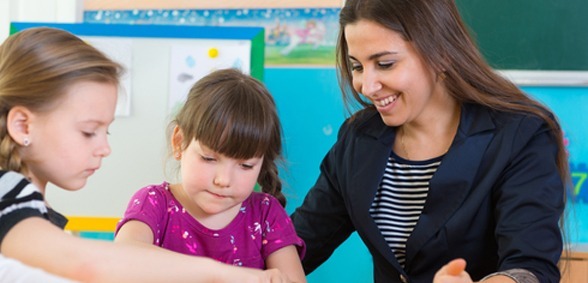 Free childcare has been bad for pre-school education organisations, according to the PSLA
The BBC has stated that a government-led free childcare scheme has had a heavy financial impact on early years organisations and nurseries, according to the Pre-School Learning Alliance (PSLA).
Many working parents have been able to utilise the scheme, which provides free support for three and four year-olds, since September 2017. The Department for Education (DfE) has said that the parents and guardians of around 340,000 children have benefited from the scheme in its first year.
While this is positive for those parents, the downside of this is that some childcare providers are struggling.
The PSLA surveyed nurseries and childminder firms across the UK between 17 July and 23 August, and discovered that nearly half of them believe free healthcare has had a negative impact on their own business.
46% of the 1,662 respondents stated that they had lost money due to the initiative, and two-thirds added that funding for child places failed to cover their hourly cost.
Gillian Simpson-Morris, managing director of The Acorns in Eldwick day nursery in Bradford, explained that funding for child places at her organisation had dropped by 66p to £4.10 an hour while cost are continuing to rise.
"We have to pass the cost on to parents – we've nowhere else to go with it," she said.
"Because of price hikes everywhere else, everything we buy is going up, the salaries are going up, we've got living wages going up, minimum wages going up, it's not a very highly paid sector but we try and pay what we can.
"We have to be viable. If we're not viable then we would disappear and lots of providers nationally have disappeared."
PSLA chief executive, Neil Leitch, added that the scheme has to be adequately funded.
"It's a great thing for the parents; it is not a great thing for the industry. In fact, we're seeing nurseries close specifically because of the introduction of this 30 hours policy.
"For the thing to be a success it has to be balanced… It won't be a great offer long term if providers are going by the wayside."
In a statement, the DfE said it had provided "£1bn extra funding a year to deliver all of this government's free childcare offers.
"We continue to monitor delivery costs and we have commissioned new research to provide further information on the costs around childcare," it added.
Don't forget to follow us on Twitter, like us on Facebook, or connect with us on LinkedIn!